Wearing all black is something that will never go out of style. In fact, wearing all black is one of the simplest ways to look effortlessly stylish and chic. Now, hopefully you're nothing like my mother and won't be bothered if you shirt and pants aren't the exact same shade of black. If you aren't like her then this should be fairly easy for you.
The greatest thing about wearing an outfit of one color like black is that you can pair accessories, shoes, etc. of any color and still look very put together. For this post, I wanted to show how I took a black t-shirt and black jeans to another level just by adding an additional piece to my outfit.
So, I started with a simple cold-shoulder t-shirt and distressed denim paired with my Converse sneakers. Really simple; nothing too fancy, but still cute and trendy.
Click HERE to purchase my jeans!
Click HERE to purchase my shirt!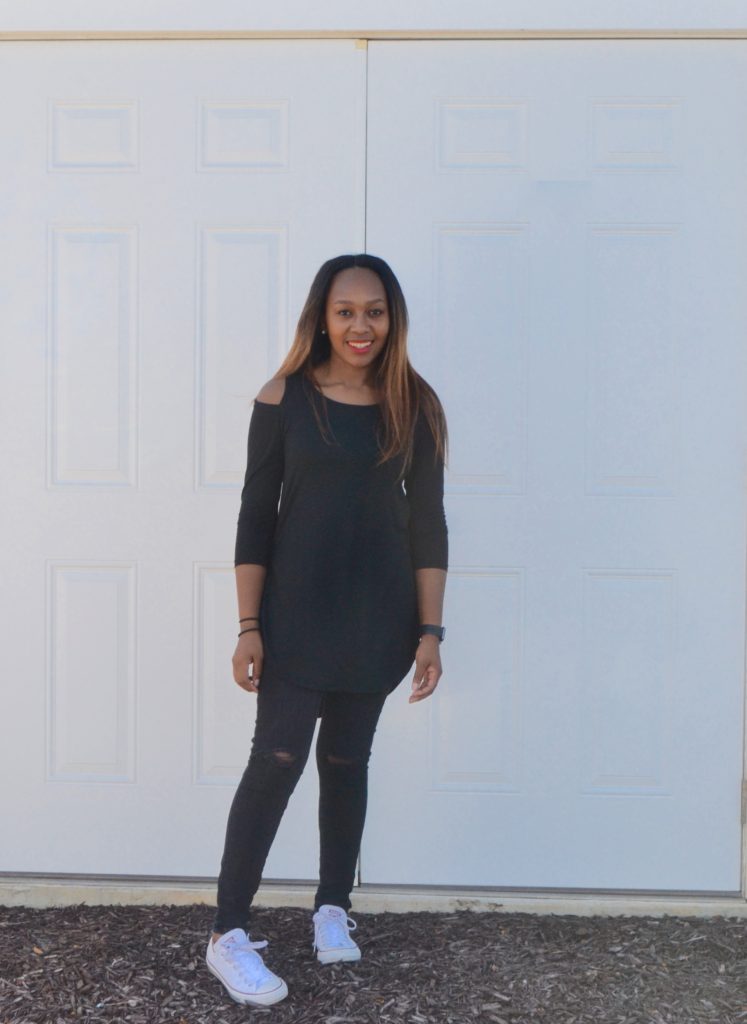 A casual outfit like this can easily be enhanced by adding a jacket of a different color or printed. I chose to layer a camouflage bomber jacket. Camo is always in style and you know you can never go wrong with a bomber jacket. You can even add a hat for an extra element of "swag." Click here to purchase my camo jacket.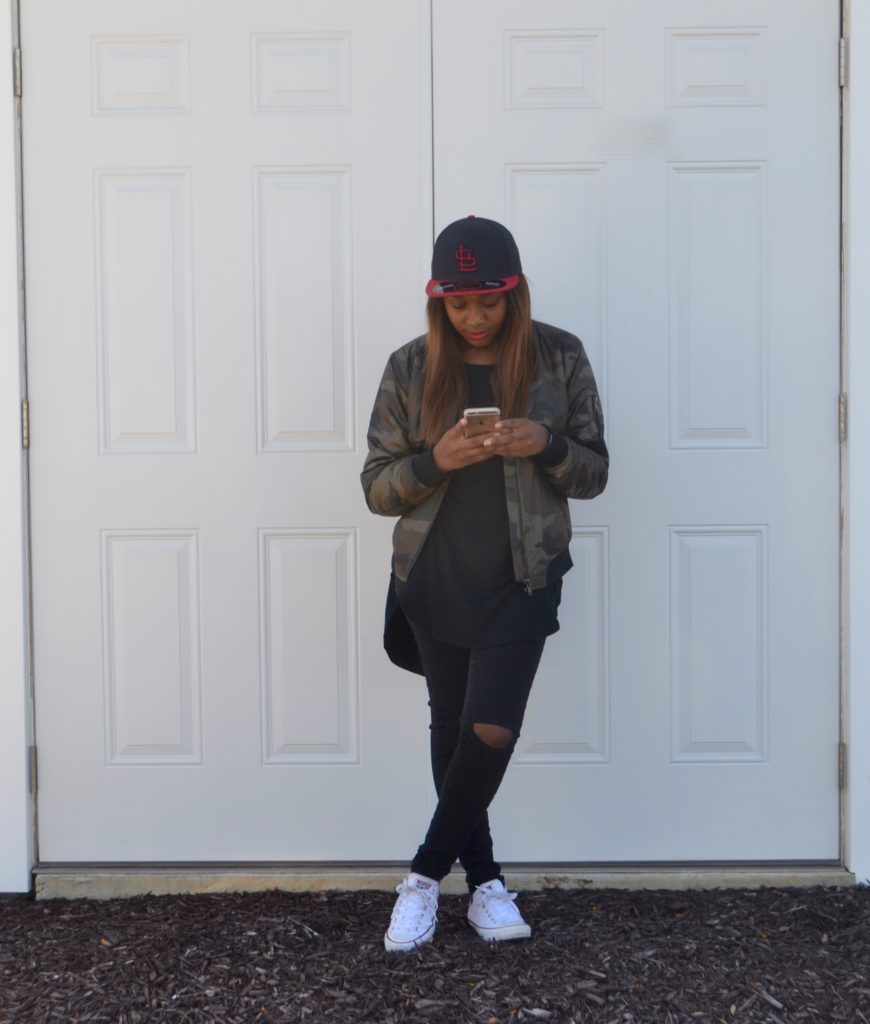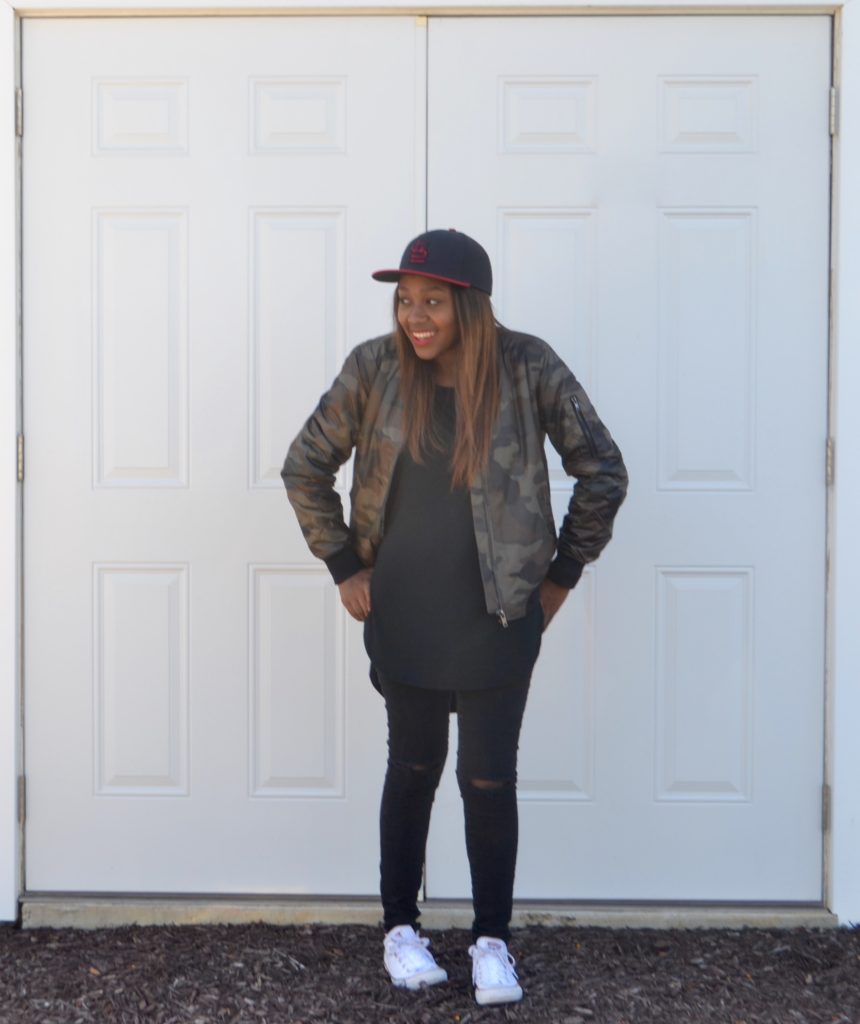 Now, you've probably seen this white vest in another post. However, I don't think I will ever get rid of it or stop wearing it. This vest can instantly take a bland all black outfit from blah to wow! Classy and sassy.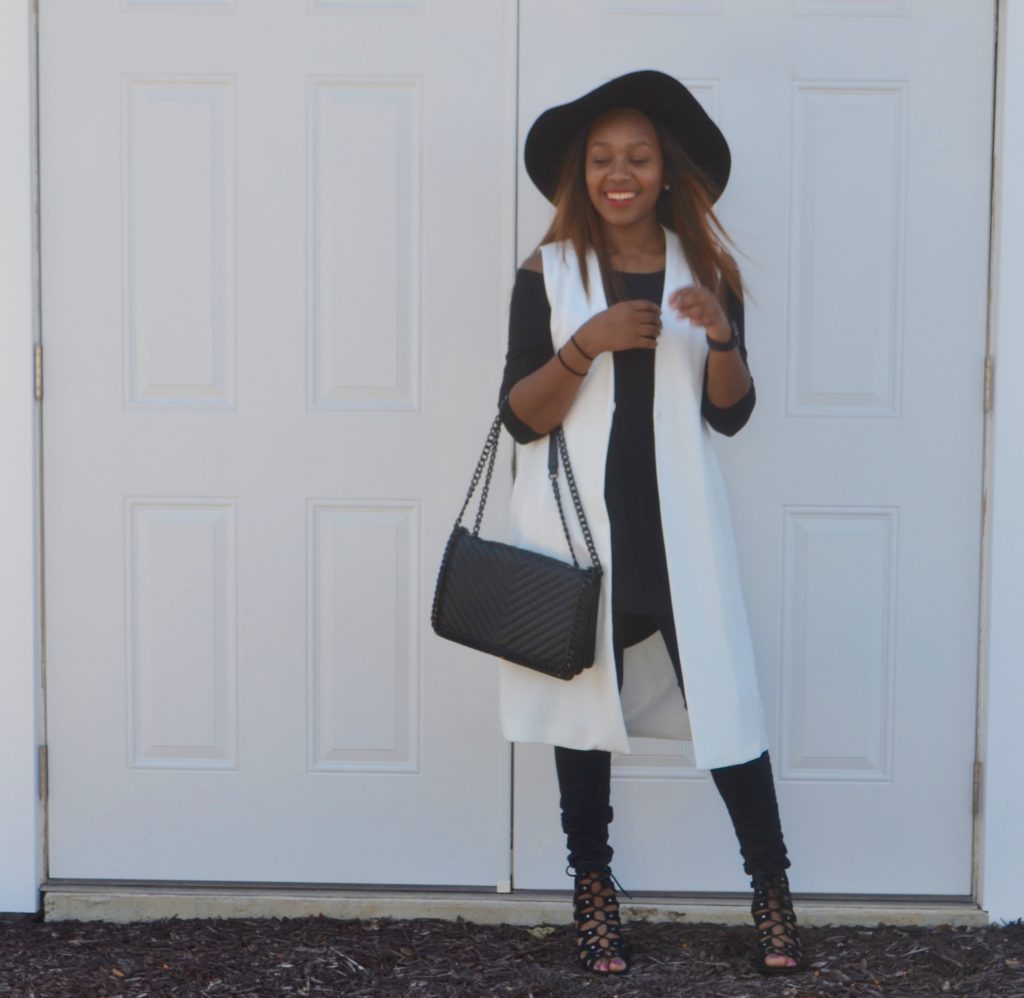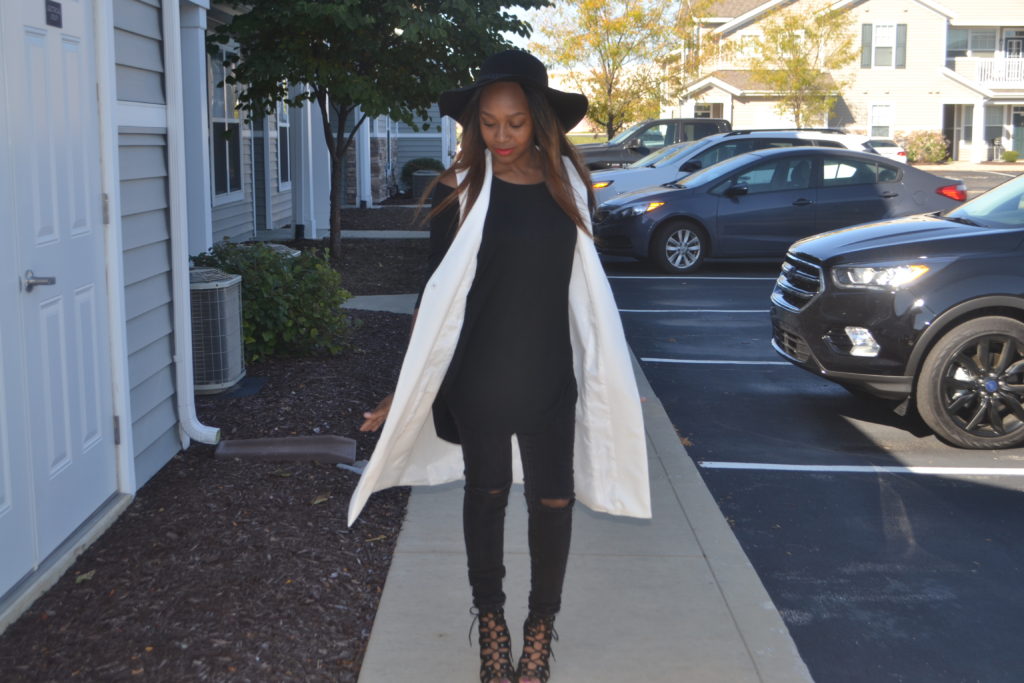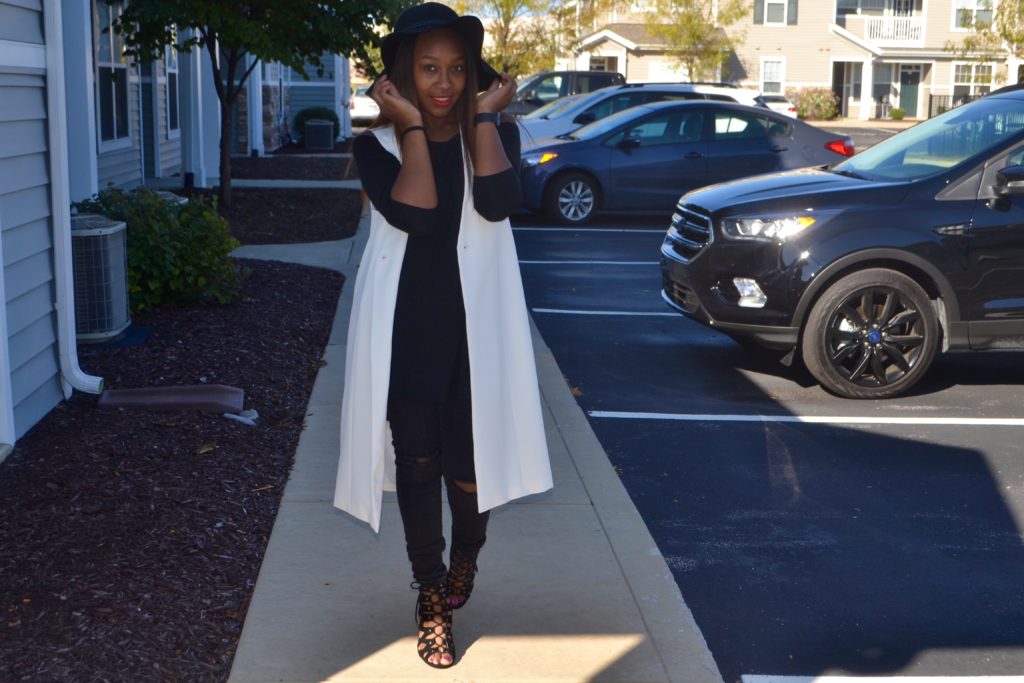 Next, is this amazing long coat vest that I purchased from The Limited. This has to be one my favorite purchases thus far for fall. I personally feel that tan and black always look awesome together. And there is something so polished about a tan coat over an all-black outfit.
This vest is actually sold out online. However, if you click "here," this link will help you locate a store that has it in stock.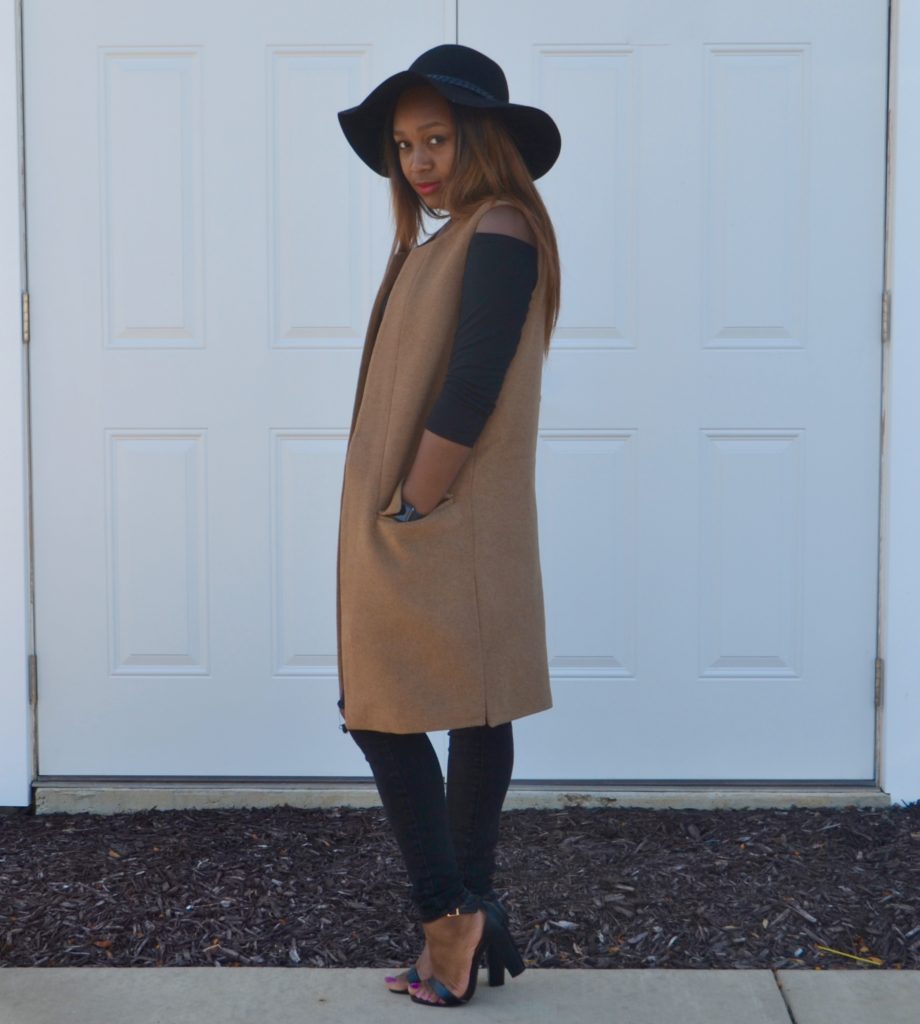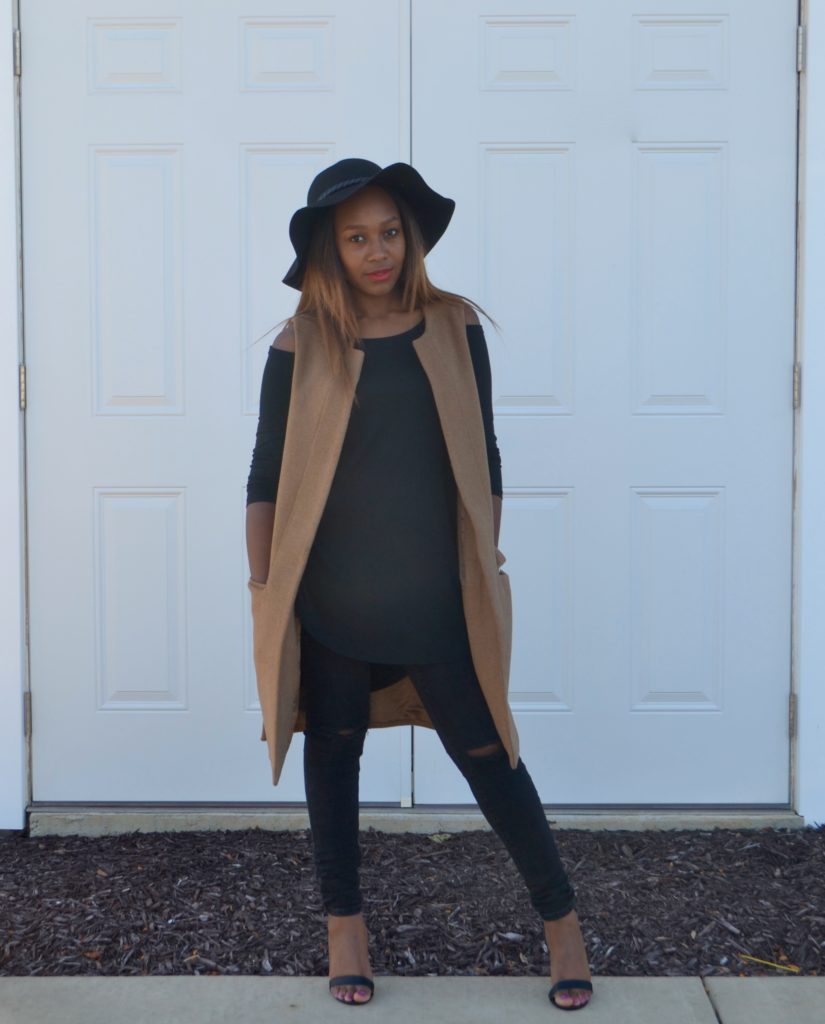 Last, but not least is my tan trench coat! This was the vert first trench coat I purchased and I wear it over almost everything. A trench coat instantly makes any outfit look more sleek and classy…. One of those wardrobe essentials that every woman needs!