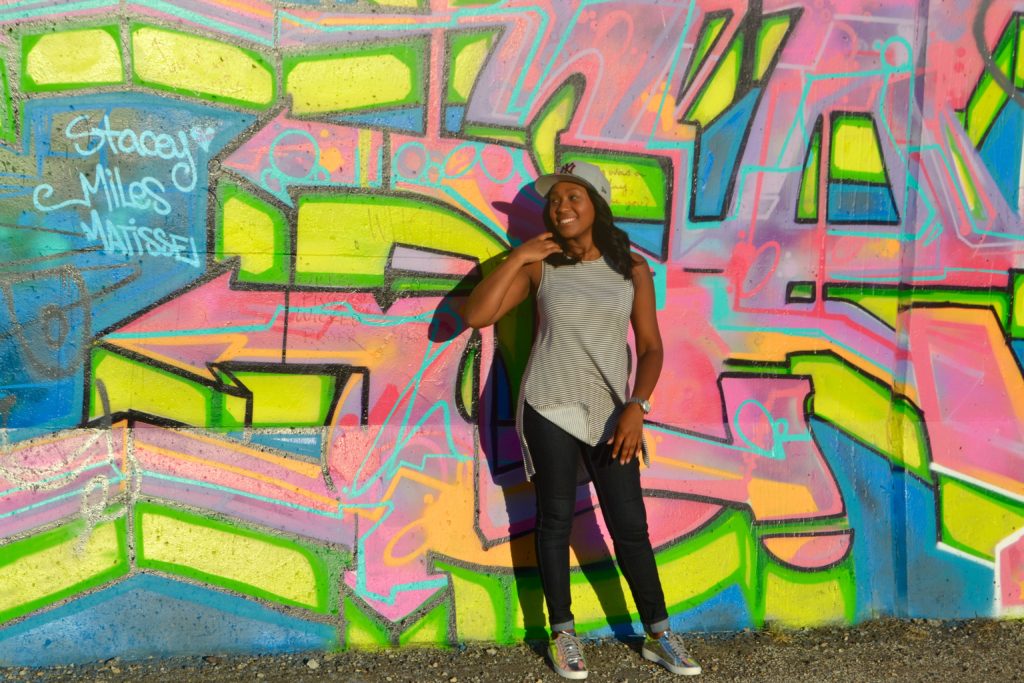 Lately my days seem to drag on, and yet at the same time the days and the weeks and the months have gone by so fast. It's funny how time works. You never seem to have enough of it. The worst part about feeling down in the dumps is that most times you don't know how to make it better. All I can think about is laying in my bed for countless hours, only to realize that I'm wasting even more of my precious time.
Well sometimes you just have to get out and do something that you've never done before; Something that you would never do or something that you know your mom wouldn't approve of (LOL). For me that meant going somewhere that I've never been before.
Countless times I've been down to the Mississippi Riverfront to visit the Gateway Arch grounds for various reasons, but never have I ventured off into the surrounding areas. While researching places to take photos for my website, I stumbled upon an area of St. Louis known for its many walls of graffiti.
As I drove down the road in front of the Arch grounds, I thought I might get lost or run into a dead end… maybe I was going the wrong way. I decided to just take a risk and kept driving. To my surprise I drove right up on a wide assortment of graffiti walls.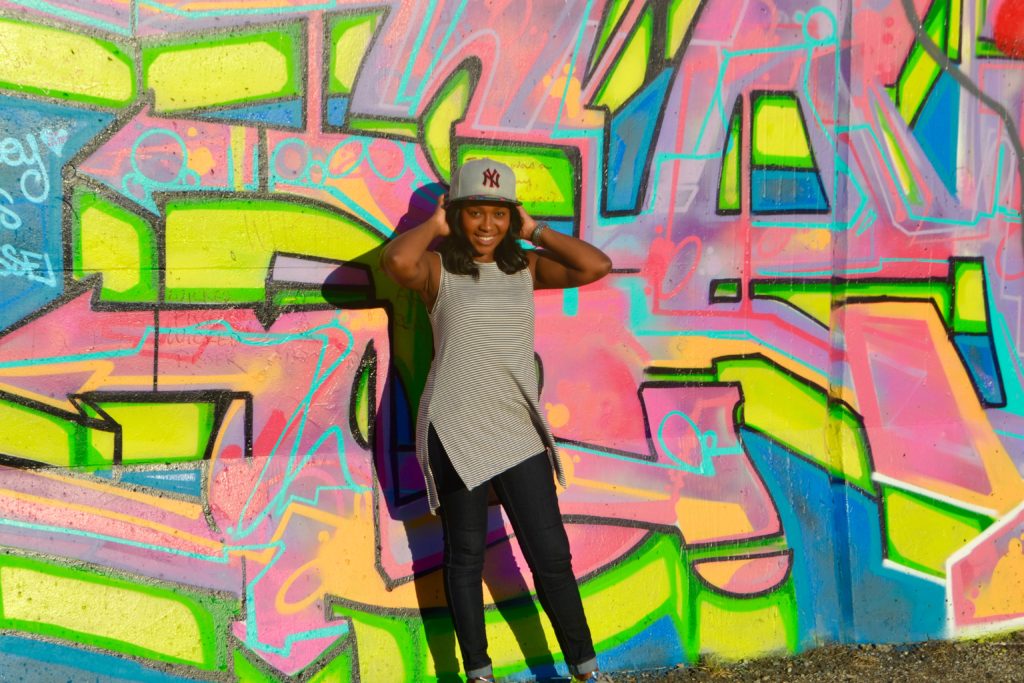 The flood walls near downtown St. Louis, right outside of the riverfront area, are covered in some the coolest, most vibrant graffiti you'll ever see. I hopped out of my car wanting to take pictures in front of every single wall. It might seem lame, but this was one of the most exciting things I'd done in a long time. The inner rebel in me wanted to keep walking down the line of walls to explore all that the walls had to offer, but the sheltered child in me told me it might not be safe.
In my research I found that these walls of graffiti spread 1.9 miles and are located south of the Gateway Arch. Over the last several years, artists have been invited to legally paint the walls over the Labor Day Weekend in an event called "Paint Louis." The event started in 1995 and in all my years of living in this area I've never heard of it!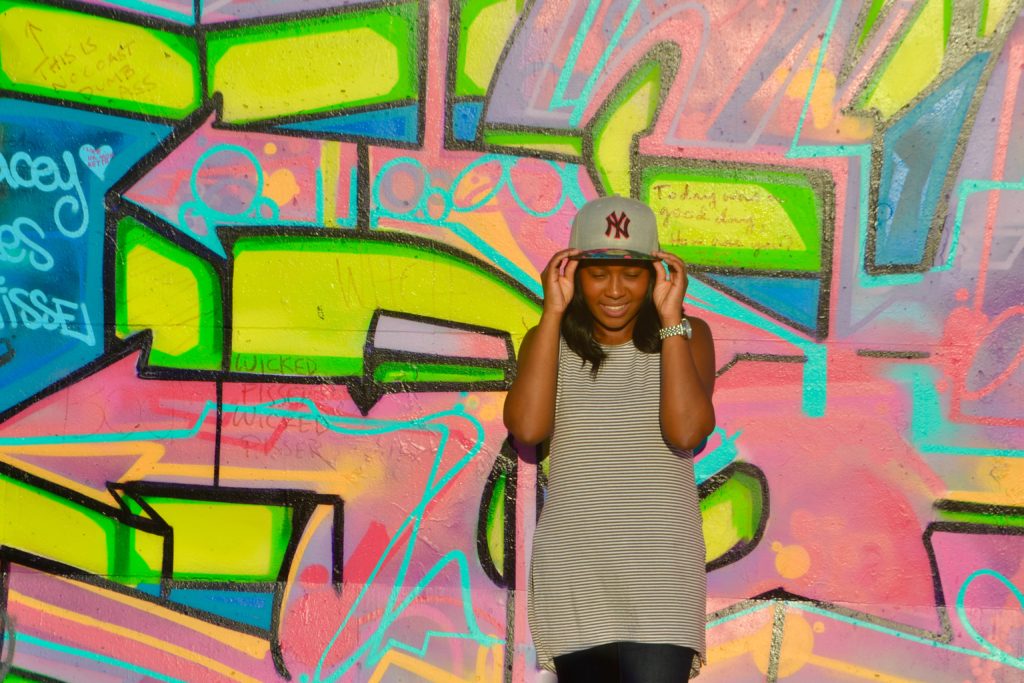 I found it so exciting to try to read what was painted on the walls. Looking closer, you can see that many of the paintings are responses to other paintings. There are spots where people have written messages such as, "hey, what's up?" And someone else has responded. It's amazing to see so much talent from a multitude of individuals all displayed in one place.
I felt inspired to create something; to do something or try something new. It made me think about all the aspects of my life that I do not enjoy and the fact that I can't think of a way to release my unhappiness and find some joy. I felt that I had been forced to evaluate my life and happiness. During my brief moment there, I honestly felt at ease..free, if you will. I felt a bit at peace and a burst of hope that things will get better. I'll definitely have to visit the walls again and I encourage you all to visit as well… And if you're not in the St. Louis area, check to see if your city has a graffiti mural nearby. You won't regret it.
Until next time, try to live your life in color!