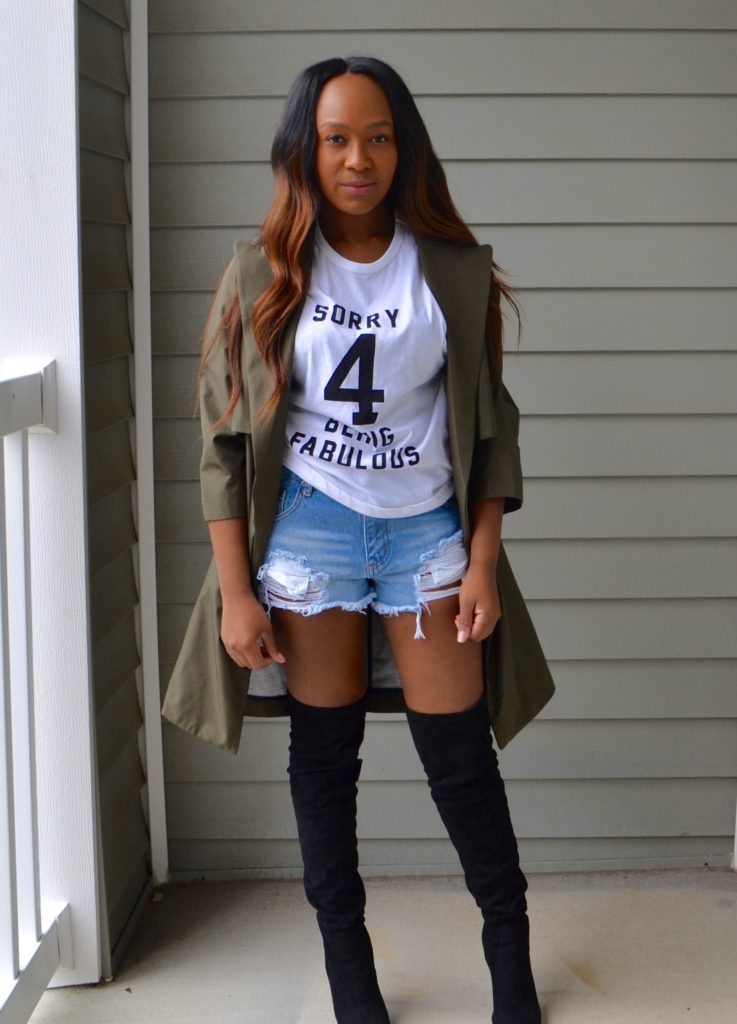 Soooooo, a couple moths ago I went to see the baddest gal I know in concert; Rihanna! Amazing show! If I could I would upload all the videos I recorded while I was there, but this post isn't about her. Today I wanted to share what I wore to the concert, which included one of my favorite things in my closet – thigh high boots!
I'll be honest. I wear my thigh high boots every chance I get. They're so sexy and they make my legs looks super long. And best of all, they cover up the fact that I have a horrible case of knocked knees LOL.
Anyhow, for the concert, I knew I had to slay for my girl Rihanna. However, I'm not one to wear really short shorts or expose too much skin at once. So, I found a way to wear short shorts while still covering the majority of my skin… 'cause I'm just clever like that!
I paired my shorts with a graphic tee and an oversized olive green jacket that covered my entire backside. Check out my outfit below! I also included photos of the jacket I was going to wear until I decided I wasn't comfortable exposing so much skin LOL.