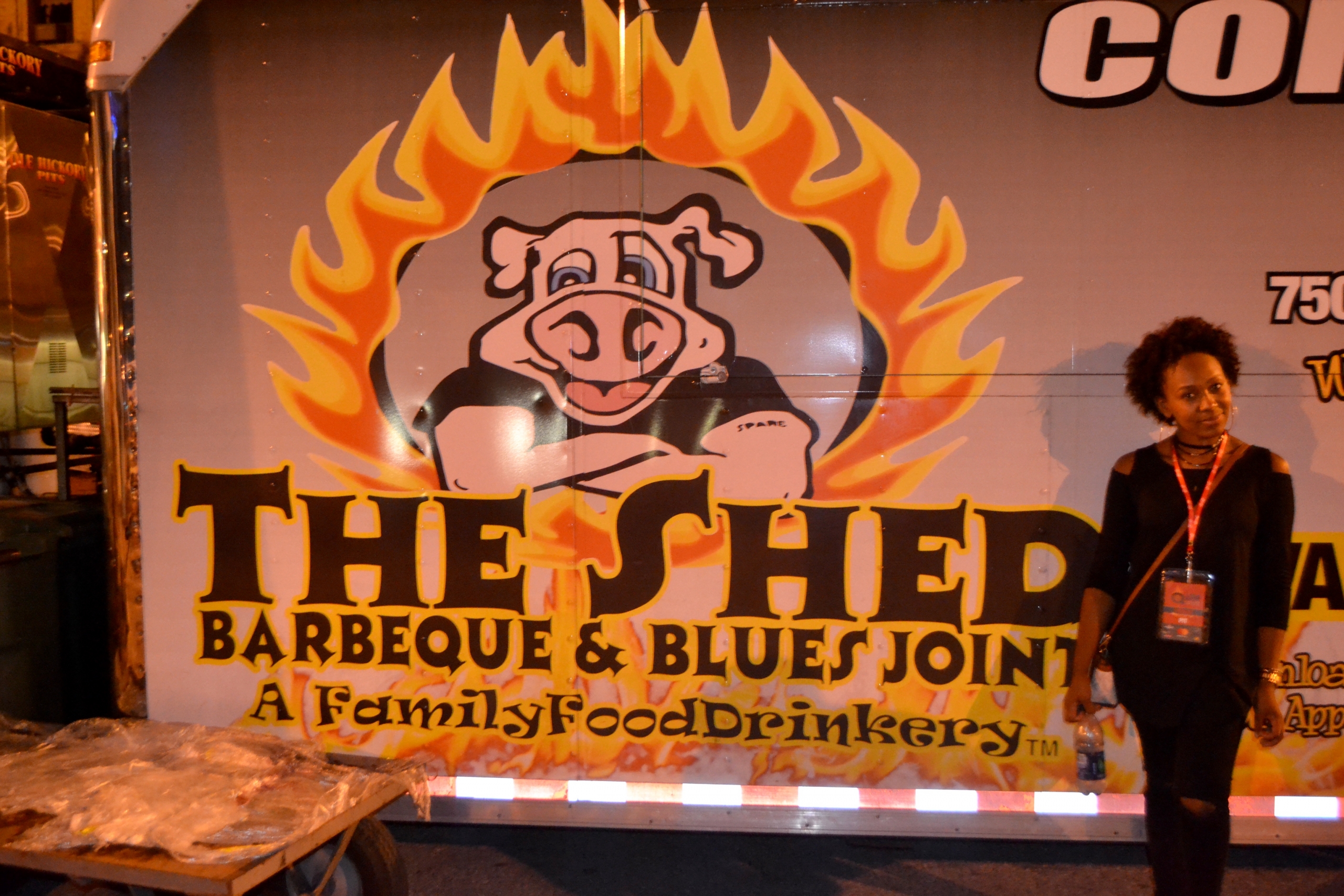 For some time I found it hard, almost nearly impossible, to find fun things to do in the St. Louis area that didn't involve a club, a party or getting absolutely wasted for no reason. So, for that reason I often stayed in the house and avoided outside activity.
However, over the weekend I was invited to an amazing event called "Q in the Lou" which featured a variety of fun, food and ,specifically, BBQ from all over the country. The event took place at Soldier's Memorial in downtown St. Louis and hosted nine award-winning BBQ restaurants and their pitmasters from various parts of the country.
The second annual "Q in the Lou" hosted top grillmen from some of the country's best BBQ and Smokehouse restaurants and I had the pleasure of personally meeting with each of the pitmasters.
Our first stop was with Big Moe Cason of Ponderosa BBQ company in Des Moines, Iowa. Let me just tell you, truthfully, my first stop could have been my last stop. Initially, my intent was to try a few things that wouldn't involve my hands getting too dirty. I know what you're thinking. How could I be at a BBQ fest and not want to get my hands dirty? I know, crazy… So, Big Moe looks at me and says, "No, you are going to try these ribs." I sat my camera down, took the ribs from his hands, bit into it and I was absolutely speechless for about three minutes. I stood in silence staring at Big Moe. As I finished, I looked up at him and said, "Can I go home with you?" Guys, it was literally the best rib I had ever eaten. So tender, not too salty and perfectly flavorful. I would've stayed at that booth all night if I could have. Honestly, I could sit here and write about that one piece of meat for hours, but I digress.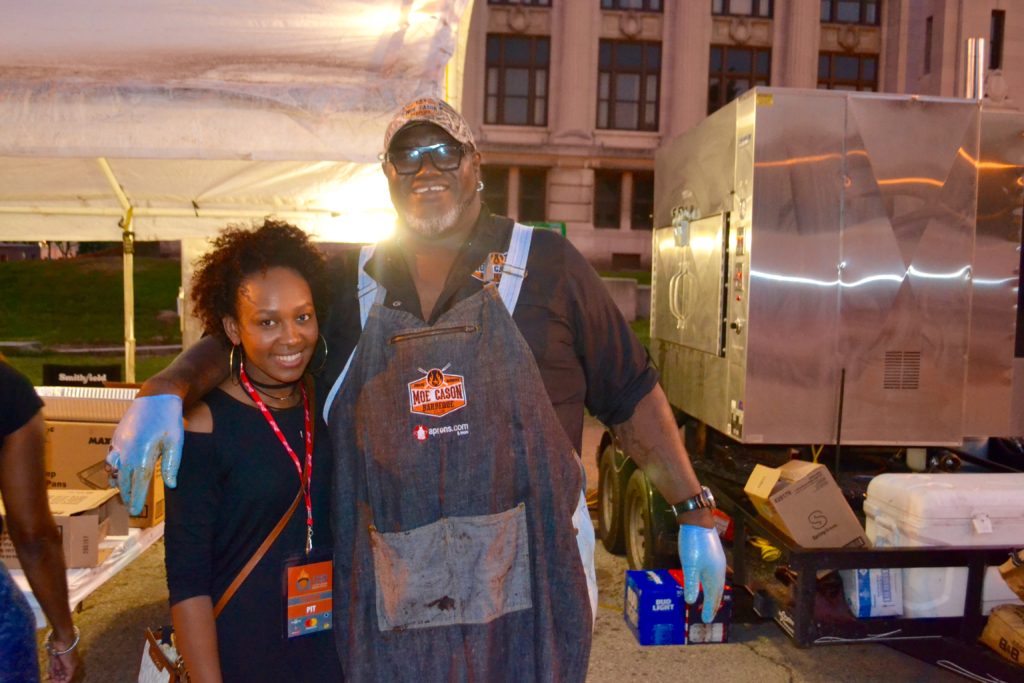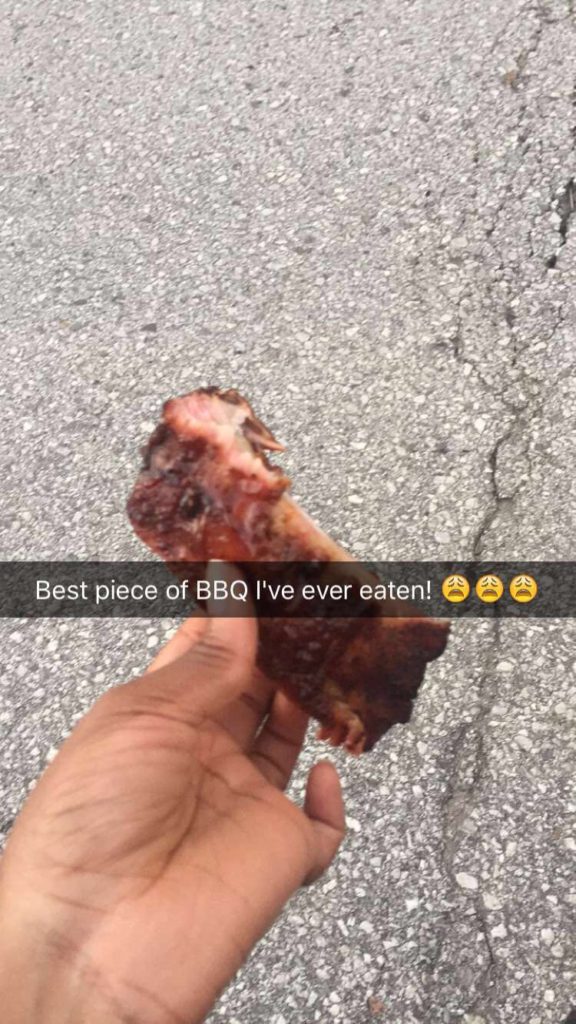 Our next stop was with Leslie Roark Scott of Ubons Barbecue in Yazoo City, MS. Now, my friend and I were inspired from the moment we met Leslie because she was the only female pitmaster at the event. And even more inspiring was the fact that she had a crew with her that included other females. She had the most positive spirit and allowed us to taste the juiciest piece of grilled chicken I've ever had. Oh, and let me not forget the sausage. OMG, I have no words. It was amazing.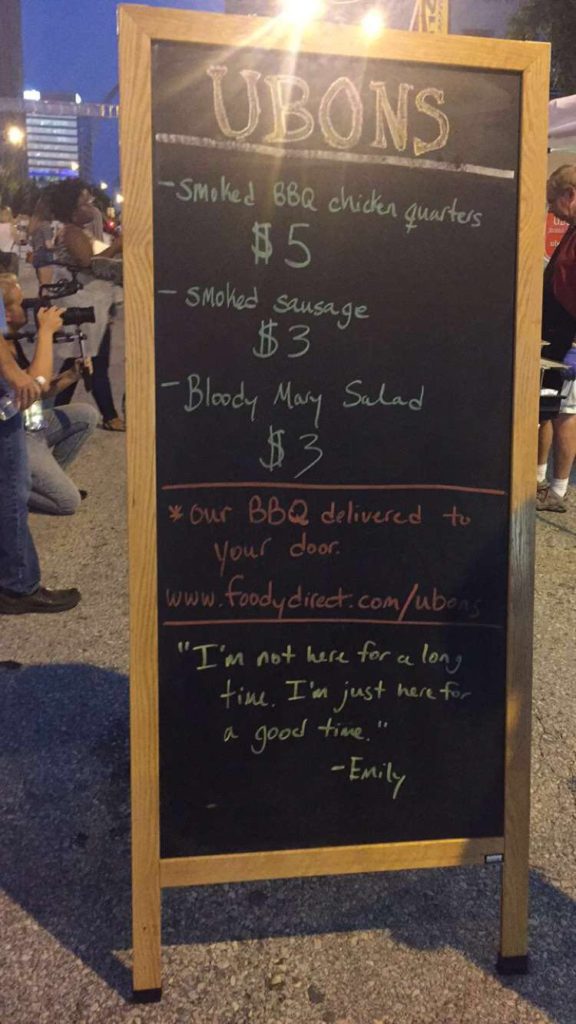 Next, we met Mr. Mike Emerson, pitmaster at one of the city's favorite local BBQ joints, Pappy's. The topic of discussion here was pulled pork and the three huge piggies that were smoking inside the grill for the following day. We'll get to the pigs in a second. My friend and I tried an awesome pulled pork sandwich. It was super tender and Pappy's famous sauce added the extra kick off flavor that I needed. I'm ashamed to say that I've lived in this area all my life and had never tried Pappy's before.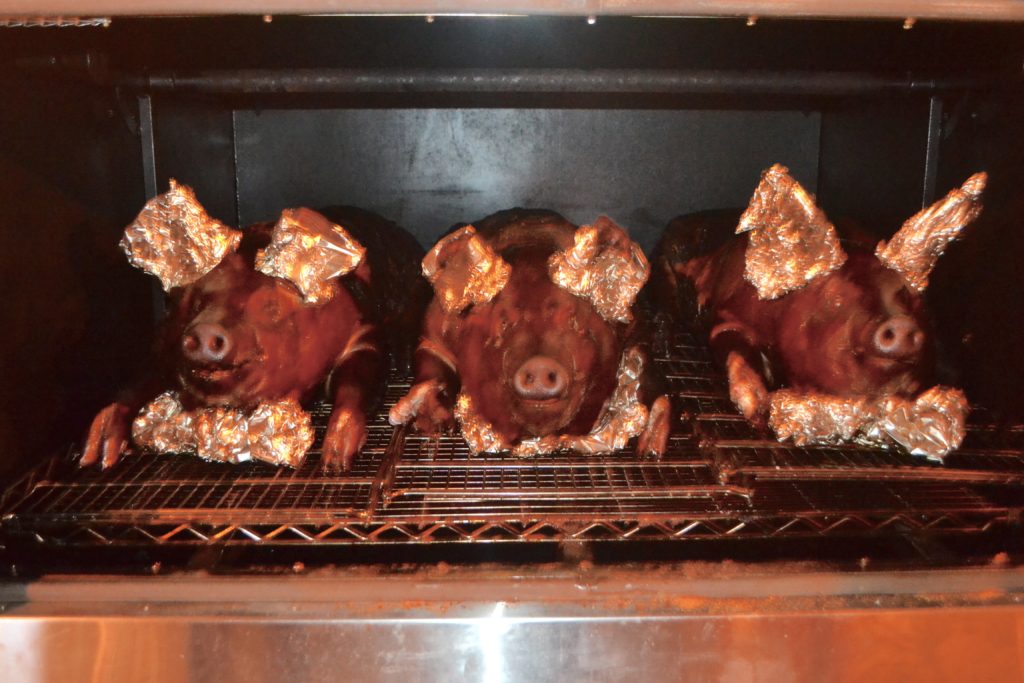 Last, but definitely not least, was my new friend Casey of Sugarfire. Sugarfire is another local BBQ chain that I sadly had never tried. However, I have plans of visiting a couple of their restaurant locations in the near future. Now, my new friend Casey is an absolute amazing guy. During our chat, I learned that he actually worked at Pappy's in the past but joined a few of his buddies at Sugarfire. At the Sugarfire booth, I tried a Salmon burger that absolutely blew my mind. I need to note here that I am not a fan of salmon at all! However, something about this salmon would make me eat salmon every single day.
I imagine that the environment and vibe at any of the Sugarfire locations is beyond cool because pitmaster, Casey Jovick, was just that; beyond cool. He offered my friend and I a beer and we just stood around and talked about the food and the city. Casey described Sugarfire as, "So St. Louis." When I asked how their newest location on Washington Avenue was doing, his reply was, "I think the technical term would be 'Killin' it.'" Also, during my time with Casey I discovered that I actually like Busch's beer. (I hate beer!) If you haven't already, I definitely encourage you to try Sugarfire!
Casey told us that the real reason pitmasters do things like this is because they enjoy hanging out and drinking beer. Leslie from Ubons Barbecue told us that once she appeared on a tv show where Big Moe Cason was a judge and although he didn't vote for her and she lost, she still loved him and his food. What more could you ask for than an event that brings positivity and sense of community to all of the attendees? I didn't feel a sense of competition, no negativity whatsoever. Just a bunch of guys, and a gal, who share a common love of BBQ!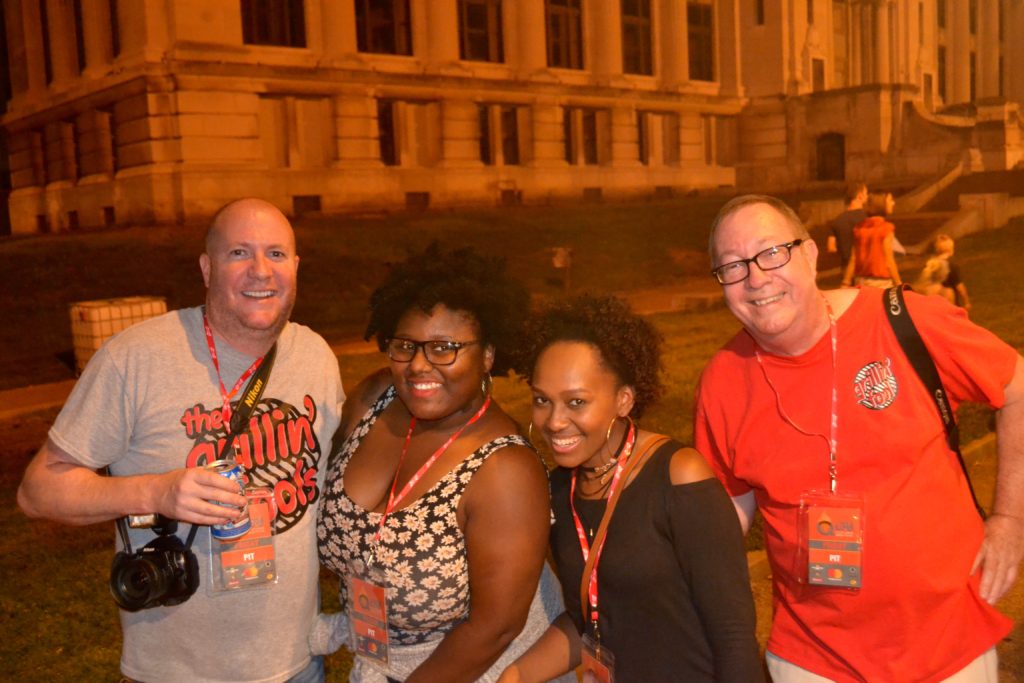 So, my "Q in the Lou" experience was nothing short of amazing. I will definitely be in attendance for the third annual "Q in the Lou" BBQ fest. Any positive event that brings the city of St. Louis together is definitely an event that I'd like to participate in.