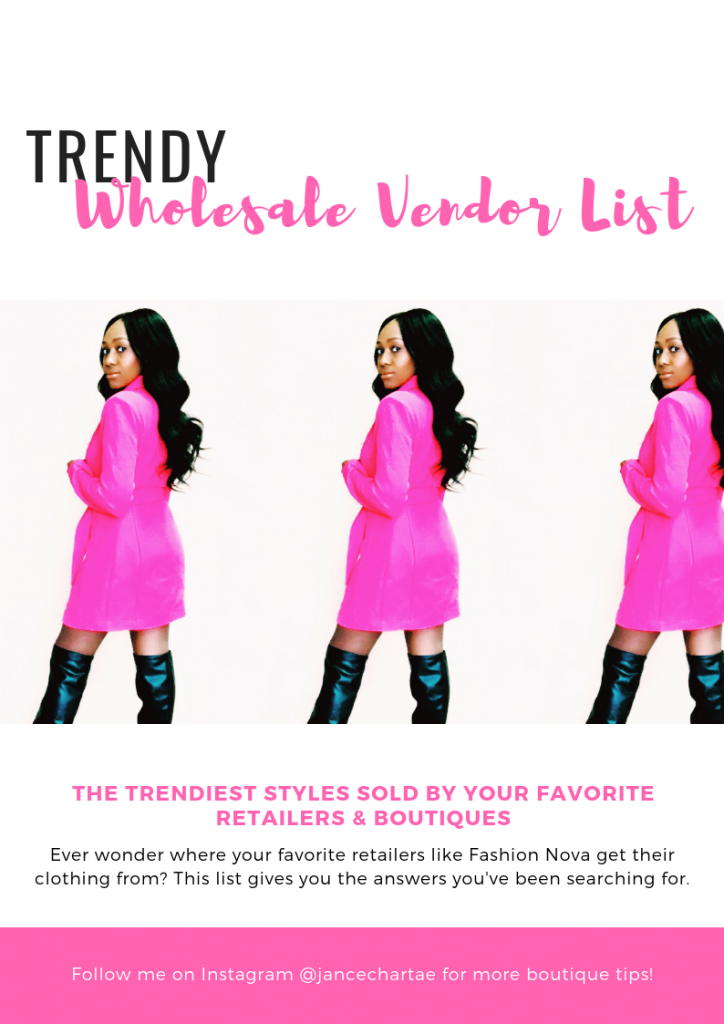 Download Directions: Enter your payment information through PayPal and then click 'Return to Merchant.' A link to your download will appear on the screen. You should also receive an email containing a link to your download. If you do not receive your download please send an email to jance@jancechartae.com.
Looking for trendy wholesale vendors?
Everyone wants to know where companies like Fashion Nova, Pretty Little Thing, Ami Clubwear, Boohoo and their favorite boutiques get their clothes. Everyday I receive emails containing photos from these retailers and boutique owners wondering what vendor sells that item.
Well, look no further. This list consists of 70 of the trendiest and most popular wholesale vendors that many popular retailers purchase from. (This list is digital and will be sent to your inbox upon purchase).
*Please note, if you have purchased the list with 300 vendors there are 16 on this list that are also on that list. 
* This is a downloadable resource. There is no physical product being shipped. NO REFUNDS. Do not purchase this list if you do not have a business license. A license is required to shop with these vendors.