There is one trend that I have carried over from 2016: the bomber jacket. Last year I bought four Bomber jackets; an olive green one, a rose pink one, a camouflage one and my long black one (pictured below). One thing, specifically, that I will continue to wear is my long bomber jacket. I absolutely love it!
Initially, I wasn't a huge fan of the long bomber jackets. I felt that they were too masculine. However, I quickly realized that was what made them cool. I wear my long bomber jacket in a variety of ways. I've worn it over a dress and I've worn it over sweatpants. In my opinion, it's a super versatile item to have in your closet.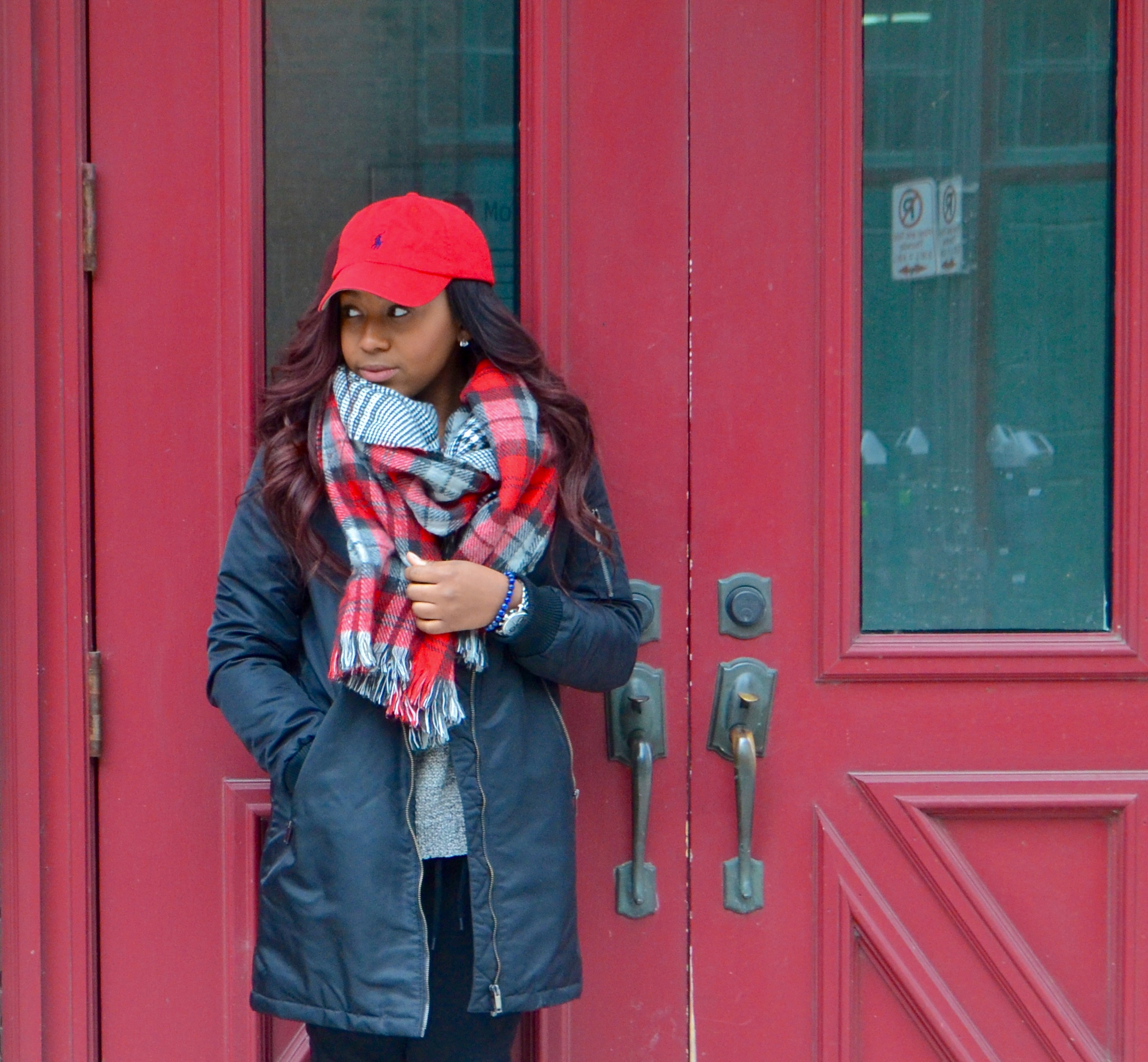 The long bomber jacket is an easy way to dress and outfit down, but give it an element of edge. I caught this jacket on a really great promotion at Forever 21. I really wish I would've gotten it in olive green as well.
So, let's talk about this look. I think this one really screams edgy chic. When I put this together all I knew was that I wanted to wear my joggers, but I also wanted to wear my Yeezy-season-ish booties. I wasn't too sure this was I look I could pull off, but I think it came together.
This look could easily be just as great, if not better, with sneakers or any other casual shoe. In fact, I guarantee I put on my UGGS or something along those lines after we snapped these photos on the good 'ol cold streets of downtown St. Louis.
Now, this post is not about joggers, but I just feel obligated to quickly state my love for my joggers. I briefly considered purchasing joggers in every single color. The ones I'm wearing here were sooooo cheap!
Back to the topic at hand… When it comes to buying into trends such as the long bomber jacket, I think it's best to buy neutral colors. I know I say this often, but I truly believe I make my smartest purchasing decisions when I buy things in neutral colors.
Trends don't always carry-over into the next season or the next year. But, I think it's much easier to style something in a neutral color when it's not necessarily in style or on trend. Now, I know that everyone isn't all about trends or even cares what others think about their outfit choices. However, I think this type of jacket could be a wardrobe staple, so if you want to wear it often then buy a black one.
If you don't already own a bomber jacket, I hope I've inspired you to buy one. Your first one downstairs necessarily have to be a long one, but what matters is that you own one! Get in tune, ladies.
Still, not convinced? Check out th rest of my photos and hopefully you'll have a change of heart by the end of this post. 😁