I love Issa Rae's hair! Who is Issa Rae's hairstylist? And why doesn't she have a YouTube channel for women who have a TWA (teeny weeny afro) and don't know what to do with it?
I am obsessed with Issa Rae just like every other black girl out there. And I'm also obsessed with her show "Insecure." Issa's determination to show what it's really like to be a black girl is super inspiring. From her outspokenness at times, to her boldness in exploring a "ho-tation," to her overuse of the word "hella," Issa reminds black girls like me that it's okay to be yourself. She reminds me that it's okay to live for myself, have a little fun and make decisions based on what I want for myself and not  based on what others will think of me. She reminds me to be true to myself and comfortable in my own skin.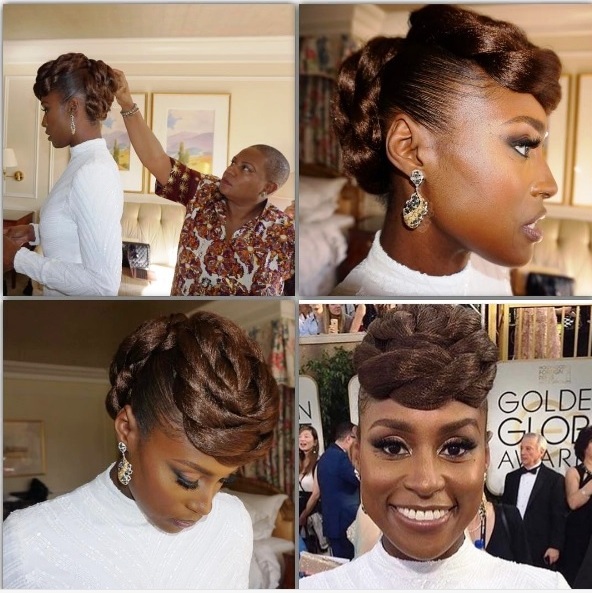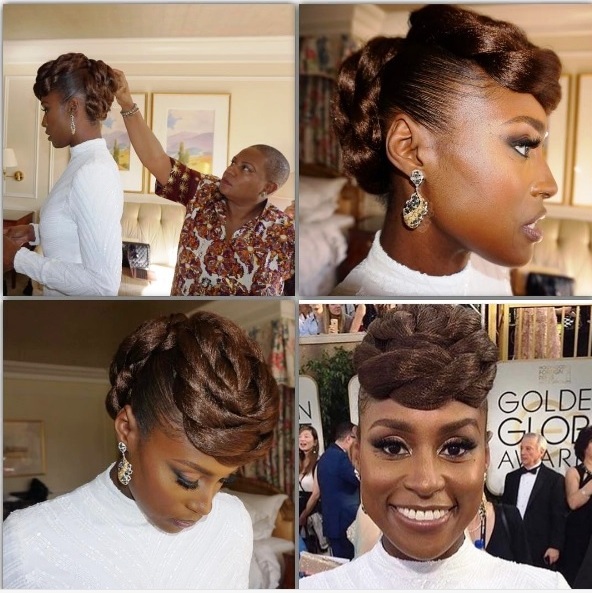 But, there is one area that Issa and her show do not depict very well for the everyday black girl. Issa's TWA is always perfectly styled, but our reality is that we don't know what to do with a TWA. Issa Rae's hair is entirely too styled in every single episode and it literally blows my mind.
Seriously, I have never seen a TWA styled so many ways. She has it braided one way then another, adds weave, has a puff… It looks small and then it looks big. I am legitimately confused and blown away at the same time. Every single episode leaves me amazed because rocking a TWA was literally a nightmare for me.
To be honest, I hated every moment of having a TWA. I mean, honestly, is there anything teeny weeny that you would love besides a baby?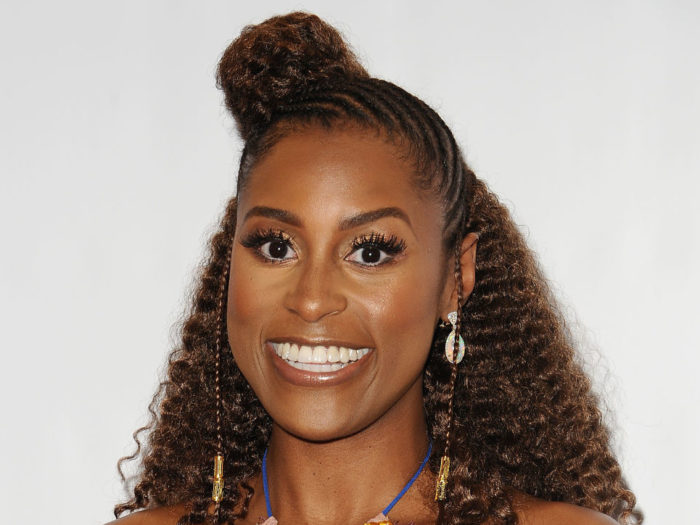 So, you want to talk about what it's really like to be an awkward black girl? Try styling your hair when it's at an awkward length and an even more awkward texture. Literally, styling my TWA consisted of washing/co-washing it then rubbing ECO-styler gel through it and praying that it looks ok. And, the reality it that it probably didn't look ok.
Furthermore, what do you do after you determine that it doesn't look ok? You scramble to find a headband or twist one side and pin it down… And you still hate it. So, then you say "F" it and throw on a head-wrap. Quite the process, huh?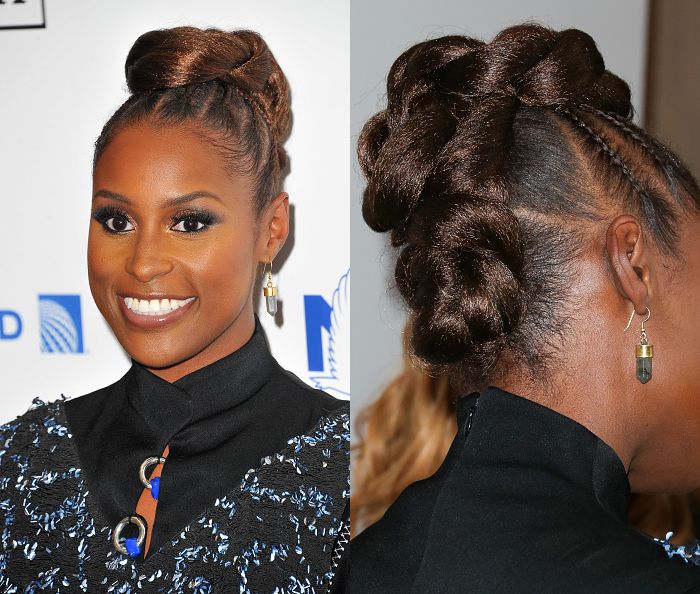 So here's the issue.
Issa Rae's hair looks great in basically every episode and we don't know why or how!
Issa ain't sharing the secrets to her hair success!
Can we get an episode of Issa styling her hair while standing in the mirror reciting one of her dope raps? And by styling I literally mean styling!
So, who is this mystery stylist?
Ok, I'm done ranting now. If anyone else is wondering who Issa Rae's hairstylist is, her name is Felicia Leatherwood. (Yes, I am think "Bye Felicia" for not sharing any styling tips). It turns she is the hairstylist for a few different celebrities with natural hair. Click here to read a little bit about her and the #BlackGirlMagic that she exudes through hairstyling. You can also follow her on Instagram (@lovingyourhair).
She is literally always on her toes with Issa's natural hair, and us normal women are barely able to stand.
One of the most amazing thing about this woman is that she is a bald beauty. She is out here fearlessly rocking no hair at all while also slaying the H-E-double hockey sticks out of our favorite celebrity's natural hair. Upon observing Leatherwood's website I found out she hosts events and workshops. Click here to check out some of her celebrity styles and to sign up for her newsletter.
Last, but not least, join me on her Instagram feed as I flood her pictures with comments of me requesting that she create a YouTube channel for women struggling to style their natural hair! (I'm kidding, but not really…)
Do you watch Insecure? Comment below and let me know how you feel about the show. Is there anything that you've noticed that's off or that you would love to see happen in the next season? Let's talk about it!