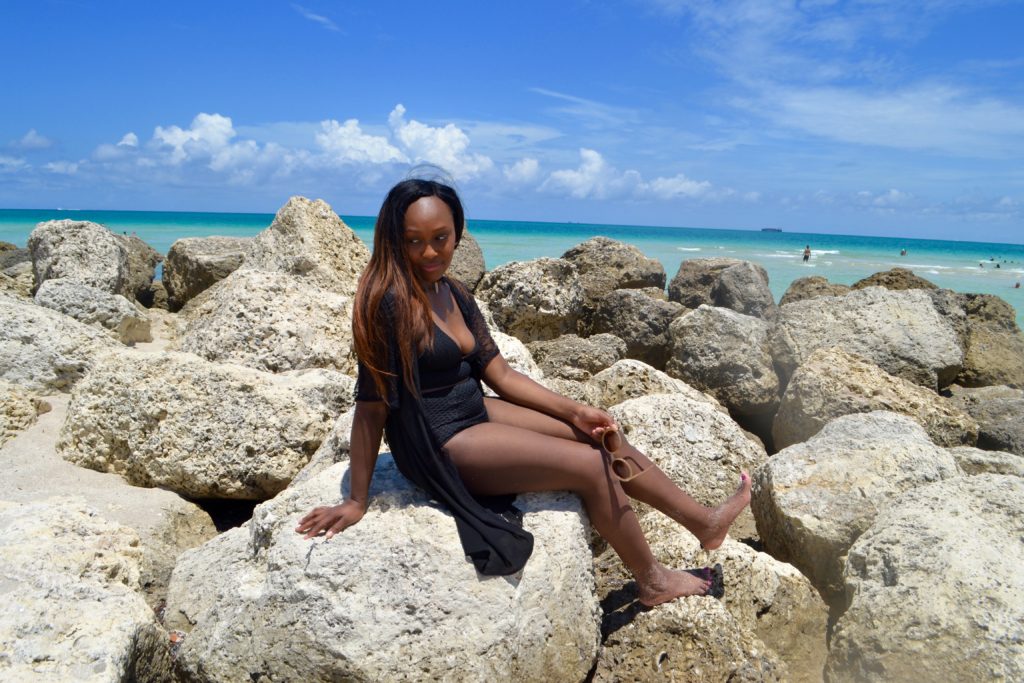 I've been to Florida countless times, but for some odd reason I never made it to a beach! That all changed at the end of June when I took a trip to good 'ole South Beach. This was my first time in Miami and I had the time of my life, even though I was only there for two days.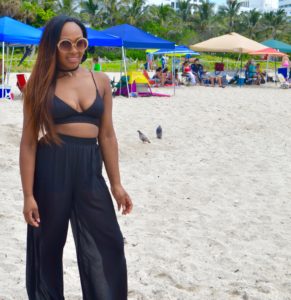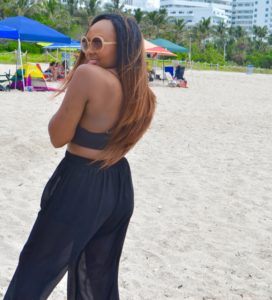 But, let's talk about this beach. It had been a very long time since I felt sand beneath my feet and never had I ever stepped foot into an ocean. It was one of the most exciting and beautiful experiences of my entire life. Coming from the Midwest, it's not everyday that you see such blue water. W'e're used to that nasty old Mississippi River.
It took me a while before I became comfortable with the idea of even going into the water. I entered the beach with typical black girl intentions of only putting my feet in and not getting my hair wet. Those intentions quickly dwindled as I watched the rest of the group I was traveling with run into the water and splash around. I was amazed that they were all WALKING what seemed to be quite the distance into the ocean and yet they weren't submerged in the water.
I also cannot swim to save my life. I have never taken a swimming lesson and never even attempted to float, so of course I had that inner fear of possibly drowning. However, my best friend begged me to come in and I told her I would, but only if she held my hand…Because if I drowned, she had to drown with me!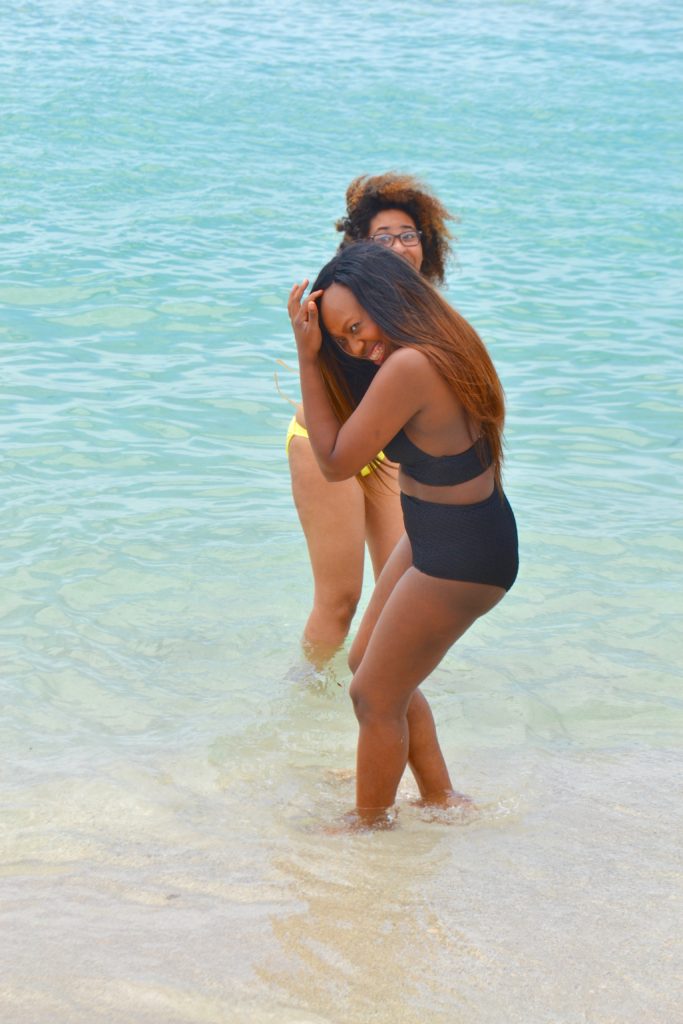 So, I eventually made my way into the water, as you can see above. I felt like a baby taking her first steps. As I walked further into the ocean, the water that was up to my neck was suddenly down at my knees. Confusing, but amazing to say the least. I wish I could've stayed in that water forever. I couldn't believe how blue the sky was and how clear the water was. This was definitely a trip to remember. I'll always treasure my first steps in the ocean.