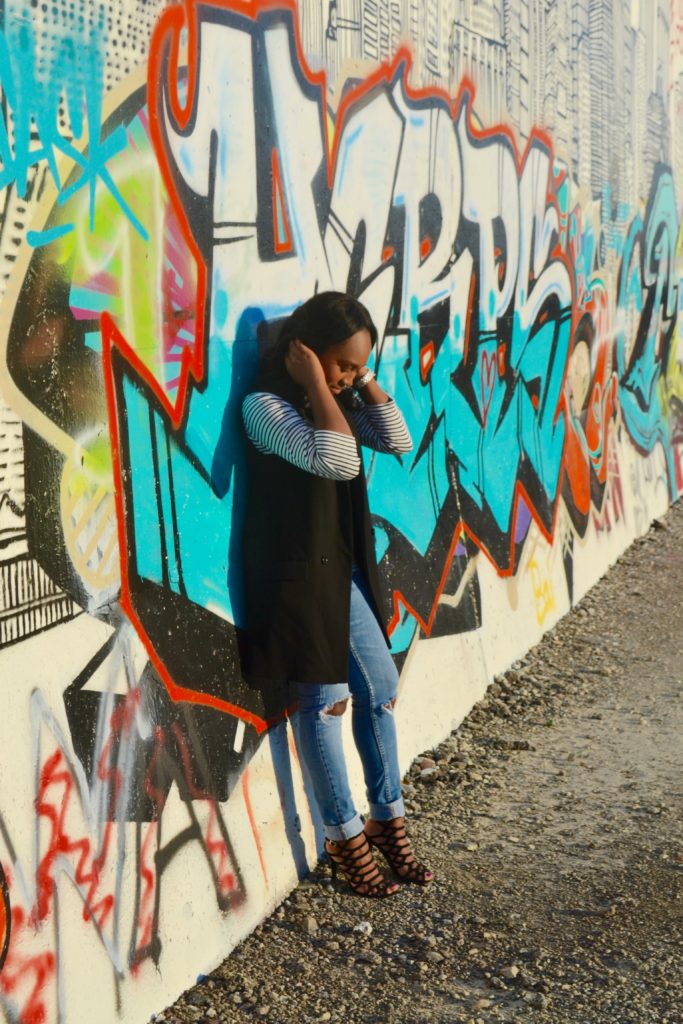 For many of us working women, work is all we know. For me personally, my life literally revolves around work. All I can ever think about is how I hate work, how I hate my unpredictable schedule, and how I want to have a life. Working in retail sucks because we are open seven days a weeks and every day is exactly the same for me; Painfully boring.
I'm at this strange point in life where I'm unsure about almost everything in my life. One of the main things that currently causes me the most stress is that thought of not being able to do what I love while still making a decent living. I'm also struggling with having too many goals and feeling as if they are unattainable or unrealistic.
So, today I want to make #WorkingWomanWednesday more of a conversation between my readers and I. I'll tell you what I'm dealing with and you tell me what you're dealing with. I'm going to vent to you all and then you can vent. I want us all to help one another! Deal? I hope it's a deal.
I want a job that pays well, but I can't decide if I'd rather love the work I'm doing or be paid well to do something that I don't necessarily enjoy. As many of you know, I love fashion. However, I live in a region that isn't very promising when it comes to fashion-related careers. My best bet is to find a reasonable paying job in retail… which we all know I am more than capable of doing. What sucks, however, is that something that I used to love has become something that I sometimes severely dread doing. I told myself long ago that I would never want an office job. But, now I oddly dream of sitting at a desk where I can mind my own business all day long and talk to people when I feel like it. Why is so hard to find a job that allows me to have a regular work schedule and make a decent amount of money?2. I find it almost impossible for me to stay with any company because I am constantly looking for an opportunity to find something better. But, because of where I live I will never find a fashion-related job that I could truly ever be satisfied with. I can't stop moving. I hate doing the same thing every single day. It drives me nuts. And for that reason I am always open to the next opportunity… What sucks, though, is that each of these jobs always ends the same way; with me being bored out of my mind.3. I'm not greedy by any means, but its sucks when you have people in your life who constantly tell you that you need more or that you should ask for more. An amount that you were once satisfied with suddenly becomes a number that is too low. You start to base your opinions of salary and wage on what other people think you deserve, rather than what you would be satisfied with. And unfortunately this may cause you to pass up on opportunities that could have been good for you because you listened to someone else.4. It's not that I don't like people, it's just that I don't like my job. The problem is that my job does not leave me with enough opportunity to spend time with family and do the things I love. Retail management is not for the faint at heart and definitely not for anyone who cares to have a work/life balance. You cannot have your cake and eat it too in retail management. You either sell your soul over to the company and be there at their beck and call or you find another industry to work in… Or you work part-time. And that's not going to pay the bills or come with any benefits, honey.5. I feel like I messed up somewhere down the line… Like I made a wrong decision. Sometimes, actually most times, I feel like I got my degree in the wrong area. And it doesn't help that every single time I tell someone that I have a degree they automatically assume that it's fashion-related. Then they proceed to look at me crazy when I tell them that my degree is not fashion-related. It sucks because I feel like, if I'd chosen to get a fashion-related degree I'd probably be much happier and closer to my dreams. The frustration of it all sometimes makes me feel like I need to reanalyze my goals and dreams because maybe they are unrealistic.
6. I want to move away and start over new, but I let the money and the fear of being broke or not having certain living standards deter me from following that dream. I also don't want to end up in a city where I know no one and be just as miserable about my life there as I am here.
7. I want to make friends with people who have the same goals, but also have morals… Why is this so hard!?
I could go on for days complaining about my life and my job. But, what good will complaining do? I thought it would be best to write down exactly how I'm feeling. However, sometimes it helps to talk to someone about it. So, here I am talking to you all about it! I hope that I will inspire you all to also write down and/or share what your current frustrations are with work and life and allow someone to help you through it. I'm always open to advice!