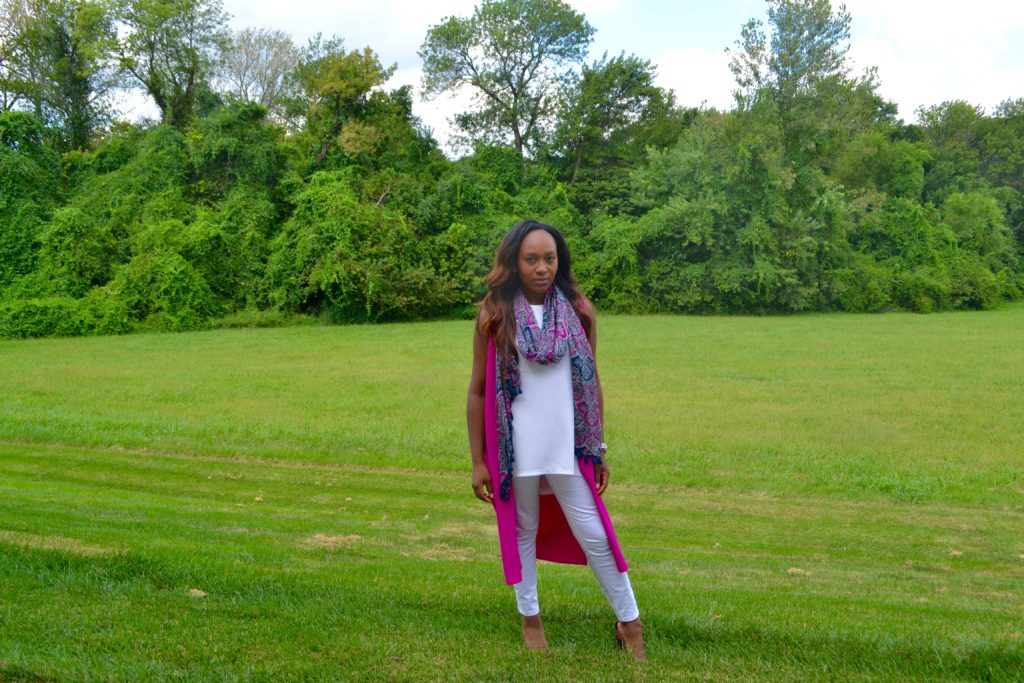 Can someone please tell me who made the "no white after Labor Day" rule and why society feels the need to follow that rule? Have you ever considered wearing white after Labor Day? Seriously people, it is just a color. If you want to wear white after Labor Day then, honestly, who could stop you and tell you that you can't? Why should we not be allowed to wear it after a certain time of the year. So, today we are going to discuss 9 fashion rules for you to break RIGHT NOW!
Since I was a kid "no white after Labor Day" has been one of the many fashion rules that my mother enforced. But, now that I'm all grown up and I buy my own clothes, I wear what I want, when I want. Sorry mommy!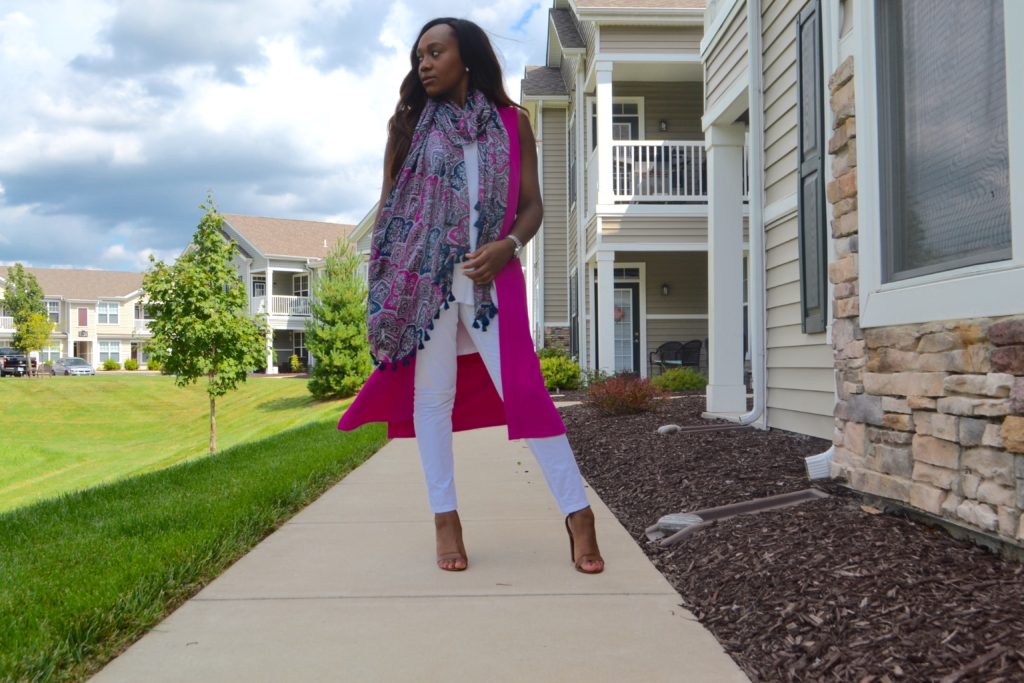 No white after Labor day.
I'm wearing white after Labor Day and that's all there is to it. There is nothing wrong with wearing white after Labor Day! You will not get in trouble for wearing white after Labor Day. You will not look crazy wearing white after Labor Day. Just do it! Think about how cool you'll look walking into a party in the dead of winter wearing white pants, a white blouse and sophisticated trench or wool coat draped over you in the color of your choice. All eyes are destined to be on you, especially since every one seems to really think this matters. Seriously people, it's just a color.
Black and blue don't go together
While my mother thinks that wearing black and blue should be against the law, I disagree! In my head, one of the chicest outfits you'll ever put together is a sleek pair of black pants with a navy blouse and black heels.
No shorts after summer.
Due to the fact that it's no longer as hot in fall people feel the need to put their shorts away. Personally, I think shorts look great all year-round. You obviously wouldn't wear your legs bare, however. Pair your shorts with tall boots or throw on some tights and a short bootie with a cool jacket or coat and you're set!
Mixing prints is a no-no.
Have you seen my stripes and florals post? If you haven't, click here… Then you'll understand!
Petite women can't wear maxi or midi skirts.
I'm short. I love maxi and midi dresses/skirts. I look just like everyone else does in them. Point. Blank. Period.
Gym shoes (sneakers) are meant for the gym.
The fashion industry loves the sneaker right now. You can see them on various runways and all over the stores and in ad campaigns. People are wearing them to dress down outfits and give their looks a casual feel. They look cool with skirts of any length and also with dresses. Yeezys, Nike Roshe, Adidas, Nike Air Force One's and Converse are literally everywhere!
You must dry-clean if the tag says so.
To put this one easily, i don't believe there is much that a steamer or iron cannot fix and for that reason 95% of my wardrobe goes into my washer and never sees the Dry Cleaner.
Only strippers wear clear heels.
Kim Kardashian and Kanye West may not be the best people to set examples but when it comes to fashion, they know what works…enter the clear heel. They're super cool, fun, kinda sexy and chic, if you will…
Brown and black don't match.
Lots of men don't like this one. However, I have a thing for black pants and brown shoes. I love brown skirts with black blouses as well. Think brown/tan coat over an all-black outfit. It doesn't get any more chic than that! Or even a brown belt with a black dress and brown boots. Adding animal print accessories (scarf/clutch/handbag) is an easy way to ease into mixing your brown with black. Remember that neutrals almost always look great together.
Alright folks! I hope that I've encouraged you all to try something new and let go of a least one of these 9 fashion rules to break.