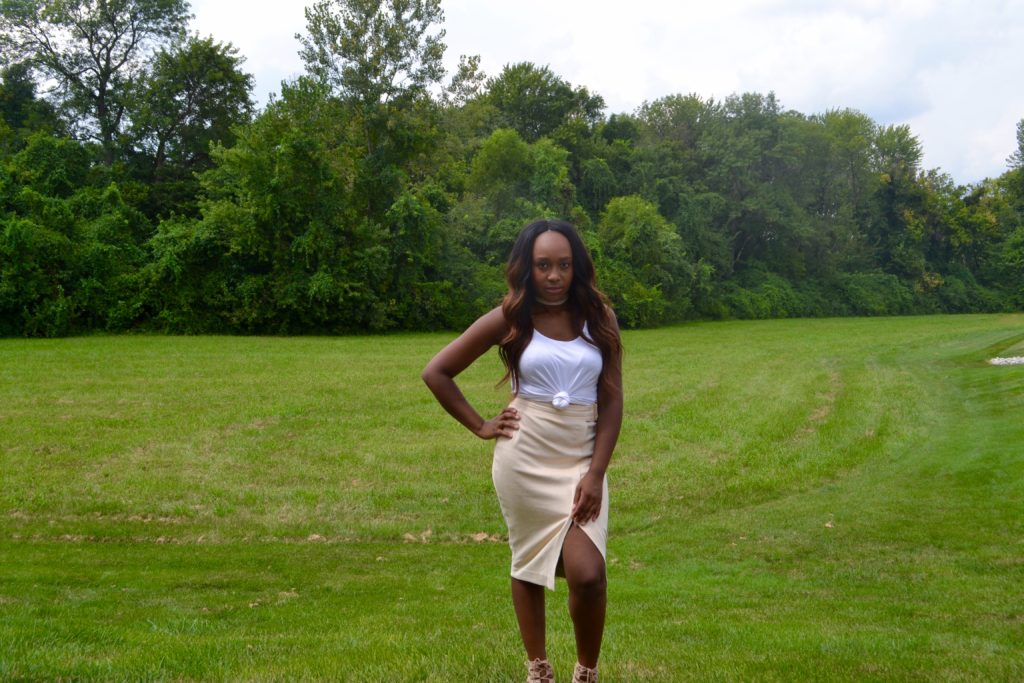 Guys, I think suede may just be my favorite trend for the upcoming fall season! I currently own two suede skirts and countless pairs of suede boots and booties, but I have my eye on a couple of suede jackets… I need a second job to afford them though! (HAHA) Suede is literally popping up everywhere. I see it all the department stores on down to stores like Forever 21. You guys have to get into it!
Can I just tell you all that I have had my eye on this skirt from the moment it popped up in my job many months ago. However, I refused to purchase it because I couldn't think of what top to wear with it! You would think it would be easy to choose. I mean, it's a simple neutral colored skirt. Basically any color would go, right?
Well, me being me, I just could not decide on a top so I didn't purchase it until now…probably six months later. Six months! Crazy, right!? What's even crazier though is that the best thing I could come up with to wear with this skirt was this white tank top. (LOL) I have a burgundy blouse that I wore with it for work, but for some reason I enjoyed this tank top with the skirt even more.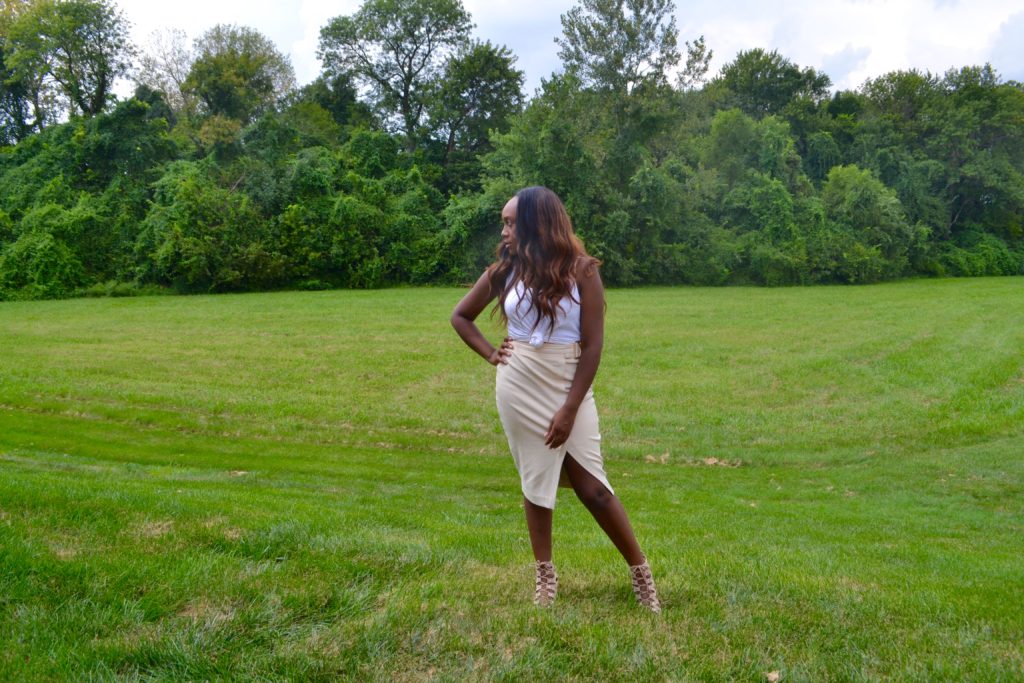 I think I like the tank top with the skirt so much because it dresses it down a bit and gives it a more casual feel. With the skirt being faux suede and all, it gives off more of a dressy or classier vibe. I just wasn't feeling it though. I also thoroughly enjoyed the little knot I tied at the front of the tank top. It's crazy that something so simple was so thrilling and cool to me.
Moving on though. So, this skirt and the tank top are both from The Limited. My shoes are from Charlotte Russe and they are surprisingly quite comfy for cheap shoes. You can purchase the shoes by clicking here!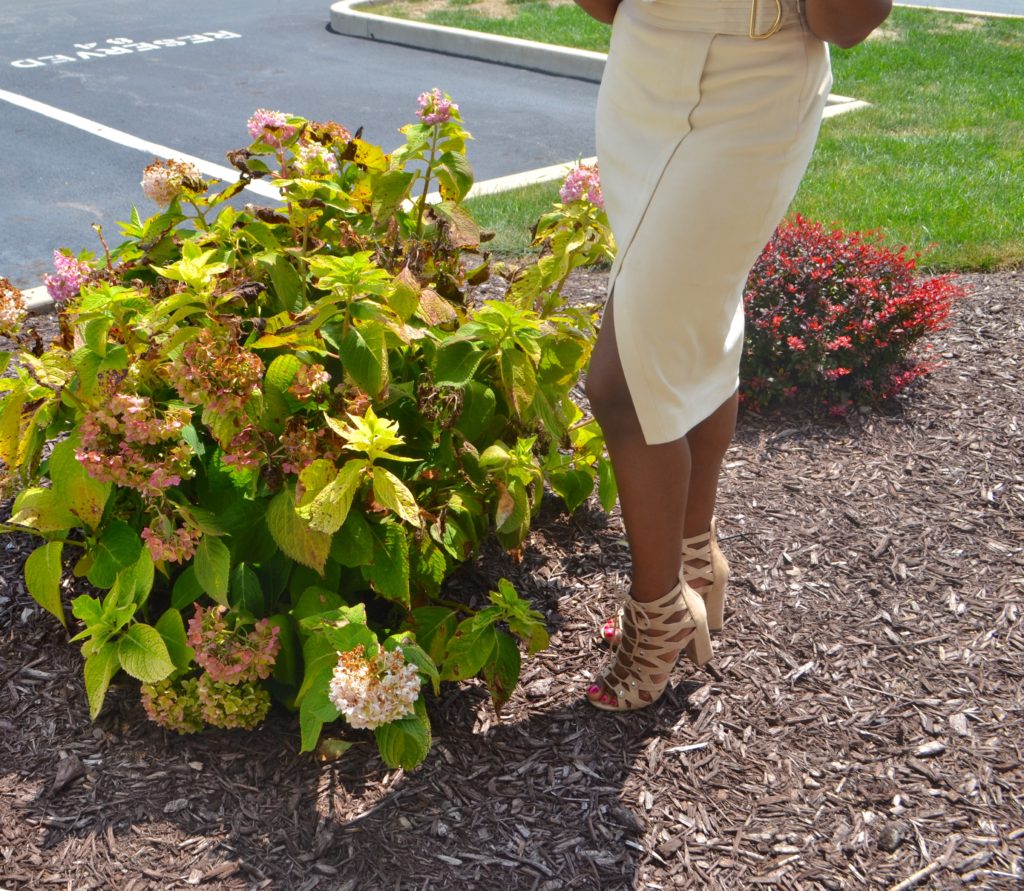 This skirt and tank are no longer available at The Limited but here are a few links to other suede skirts they currently have available and a couple styles from other retailers that are quite cute.
Pink Suede Skirt at The Limited – On Clearance
Tan Suede Skirt at The Limited
Navy Suede Skirt at The Limited
Wrap Suede Mini at The Limited
Light Grey Suede Mini at The Limited – On Clearance
Tan Suede Skirt at Express – Click here to see how I styled this skirt for another post!
I hope that you all have enjoyed this short post! I appreciate every single one of you for supporting me in my blogging efforts. Until next time, try out this suede trend for yourself!