In recent months I decided that I wanted to dabble into the world of fashion styling. However, I believe that styling someone requires much more than knowing what looks good together. A true fashion stylist needs to understand how to dress other body types. He/she should also know what works and what does not work for other body shapes.
For this very reason I have decided to do a series of posts interviewing people of other body types. The best way to learn something, in my opinion, is to ask questions and do research.
So, for today's post I am interviewing Ebbi Nicole, founder of the organization, Fluffy GRL. Fluffy GRL's mission is to bring issues of the plus size community to the forefront. She advocates for body acceptance, inclusion and diversity.
I wanted to learn what types of issues "fluffy" women face when shopping and deciding what to wear. So, I asked Ms. Nicole a series of questions for better understanding. Let's check out what Ebbi Nicole had to say.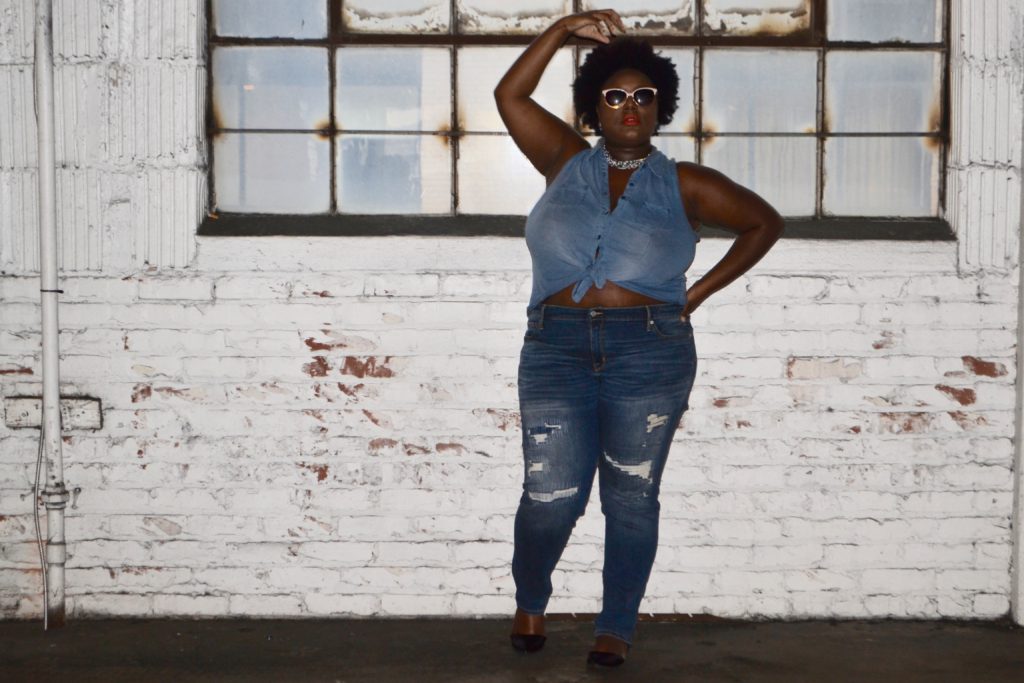 Jance: What types of struggles do you face when shopping?
Ebbi: I am busty. Bigger up top, more narrow at the bottom. So, I cannot do anything with a button-up, mostly anything with a zipper, nothing with words across the top. So that's  huge challenge. Being in my 20-something's where graphic tees are a big deal. When you're in a professional realm, the easiest thing to do is throw on a button-up and some slacks. But, not in my life.
Jance: What is the most frustrating part of shopping?
Ebbi: The most frustrating part about shopping is that they don't really go up to larger sizes in stores. They aren't really accommodating to thicker-waist women or women with fuller thighs. So, that's a huge struggle for me. It's so hard for me to find things that fit my waist and my thighs.
Jance: So, is the goal to look slimmer or to accommodate and accentuate your body type?
Ebbi: Well, we're past being slimmer! [laughs] So, the goal for me is always to accentuate. I say that with exclamation points. Accentuate, accentuate, accentuate! At this point I have learned that my body shape pretty much is what it is. Even if I did lose weight, slim down, tone up…I'm going to still be shaped like a heart. This is my family's body type. It is what it is.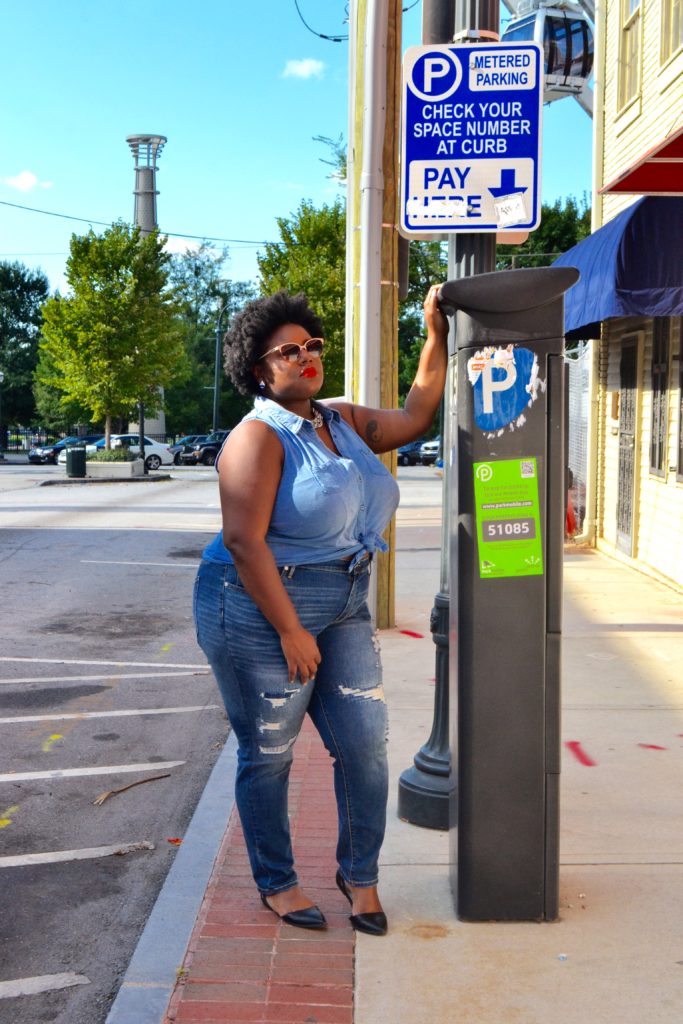 Jance: Where are your favorite places to shop?
Ebbi: I'm actually an online shopper. Online or thrift stores is my main thing. Sometimes, I do Target. ASOS online; big on that. Forever 21 has some decent pieces that I can kind of pull from because they have a plus-size section now. I'm absolutely in love with thrifting because I feel like it's a one-of-a-kind piece.
Jance: How do you think fashion could become more inclusive?
Ebbi: I think more straight-sized stores could really expand their revenue, by including plus-sized brands. And I want to say, true-to-size plus-sized brands. In my opinion, you're defeating the purpose when you call plus-size a 10 and then you stop it at 12. I truly think that stores like New York & Company, The Limited… To me it's quite insulting when you tell me, "Oh, we have your size online." I want to come in the store and find my size! And if that shirt is not available in my size then it shouldn't be in her size either. We should all go online if that's the case.
Jance: Amen!
Ebbi: I think they could be more inclusive not just to plus-size women, but also with petites, with tall and slims, with curvy. There's many ways they could be inclusive to expand their brands.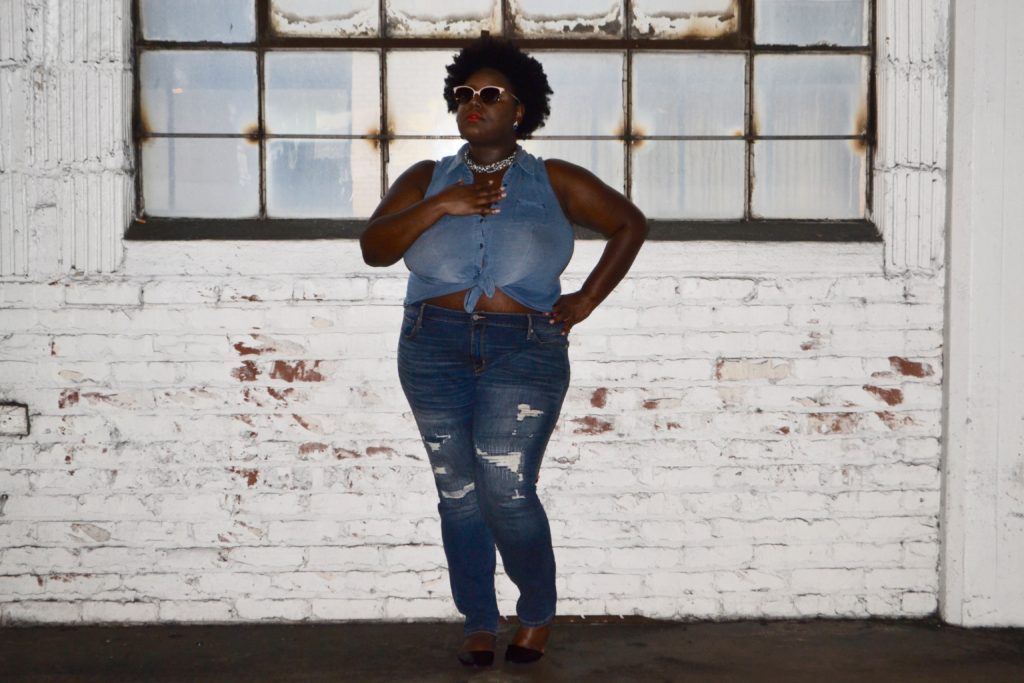 Jance: So, what's one thing in your closet that you absolutely love and would recommend to other women of your body type?
Ebbi: I absolutely love my crop-tops! I'm a huge fan. Here's the thing… I'm very busty, so I'm not saying get them so small that you're boobs fall from underneath. Because that ain't cute! Crop-tops can be very flattering because for me a crop-top with a cute skater skirt works really well. Because a skater skirt will pull in my waist, but won't accentuate the "FUPA" or whatever you want to call that thing. It flares out so you're not paying attention to that thing. What you see is my waist brought in and then you see the boobs just sitting up… Cause I don't have that much of a torso either.
Jance: I do feel like your crop-tops look good on you!
Ebbi: See, there you go!
Jance: And I hate crop-tops on myself, so that's the gag.
Ebbi: The gag is, they're actually made for me!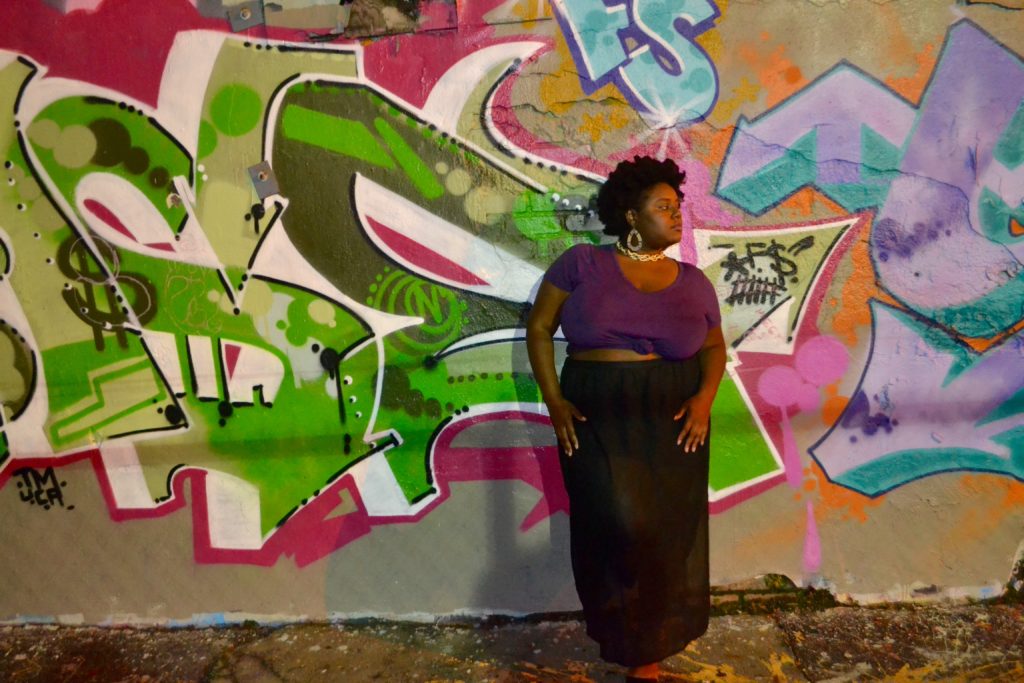 Jance: [laughs] Ok, is there any trend that you would like to try, but feel won't work for you or hasn't worked for you in the past?
Ebbi: You know what? You know what never worked for me, but I tried it and I should've been slapped… Stretchy spandex dresses. That was a thing when I was in college. All the lil' freshman girls had on these stretchy dresses. And me, being the person that I am, I'm like, "Well that could work!" It never worked. It was not cute. With me being heart-shaped, it accentuated the boobs. It also accentuated the fact that I didn't have a whole lot of hips to compensate for the boobs. And then it accentuated the middle section. And that's fine if that's what you're going for… Accentuate, don't disgrace.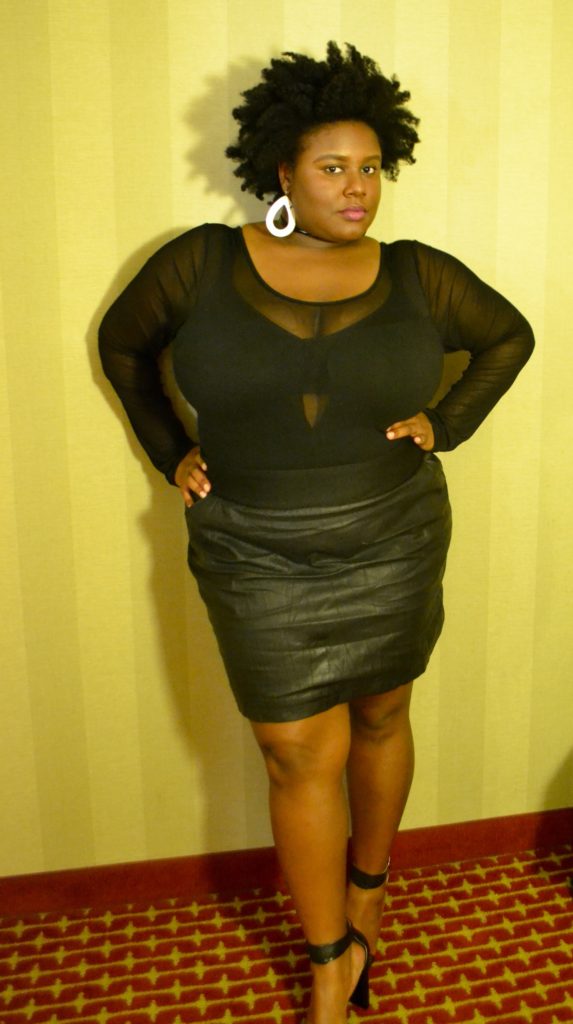 Jance: If there was one tip you could give to women of your body type, what would that tip be?
Ebbi: Be open to trying new things. Don't try spandex, but try new things. Don't limit yourself to peplum tops, because you know they always try to tell us to hide our bumps and our lumps. Be willing to try different materials, different textures, and don't be afraid of prints. I'm extremely busty. However, prints look really good on me. If I lived in a world where everything was solid I don't know how I would be able to function… And even when I wear all black, I try to put a little hype on it. Black leather, Black lace. Sheer.
Jance: Any other thoughts before we wrap up.
Ebbi: Too all my fluffy girls, and more specifically my heart-shaped fluffy girls, when in doubt, try it out. And if you're one of those people who's not sure about what a good look should be, hole at your girl Ms. Fluffy. I'm a very honest person, brutally honest at times. And I don't mind being that filter. Hashtag, "Slay them With Momentum."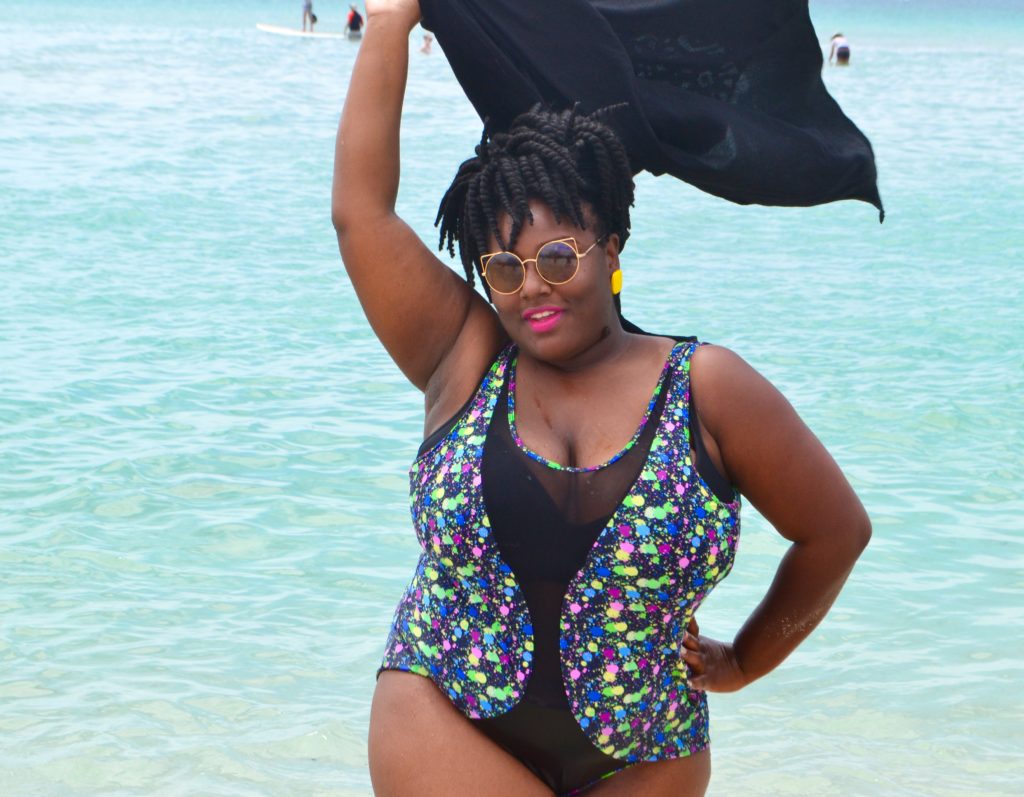 I just want to thank Ebbi so much for doing this interview. I hope that she has inspired other women to try new things when it comes to fashion. Be on the look out for a second part to this interview. There were a few pieces that I left out that I think would make an awesome topic of discussion.
Email me at jancestyle@gmail.com if you have any topics you would like to be discussed or for the chance to be featured.