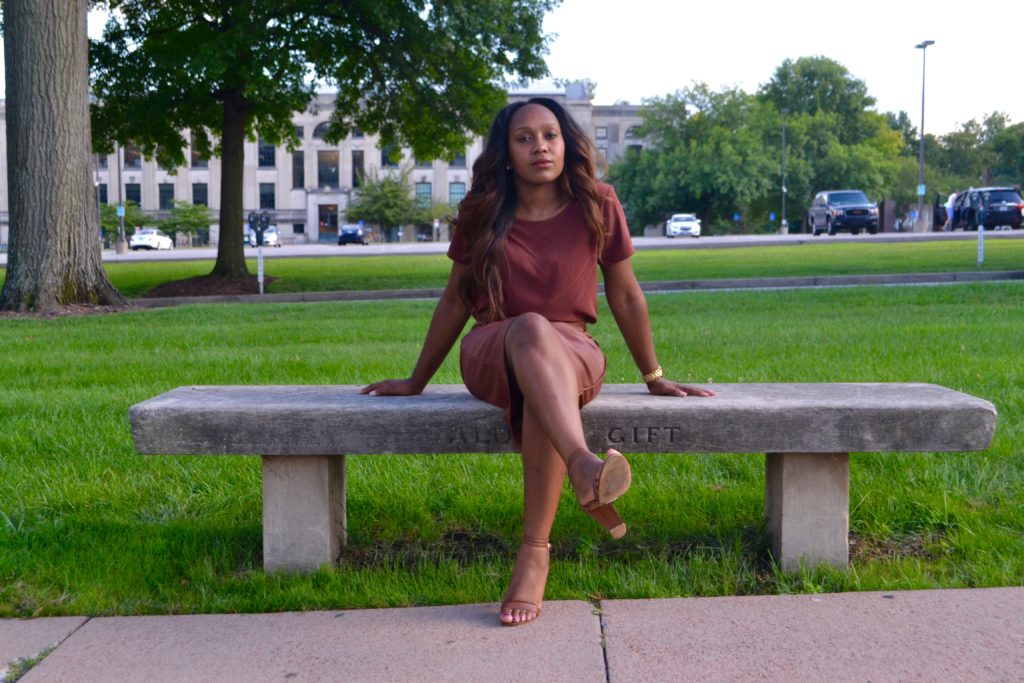 So, we've already discussed my love of leather skirts. Today, we're discussing another way I love to wear my brown leather skirt. Brown is one of those colors that is just not the easiest to wear in my opinion. If you're wondering what color to wear with brown, how about brown?
Let me first say that I hated the color brown and would never think to wear the color brown against my already brown skin. However, today I think there aren't too many colors that are more beautiful than the color brown. I'd trip myself in head-to-toe shades of tan and brown everyday if I could.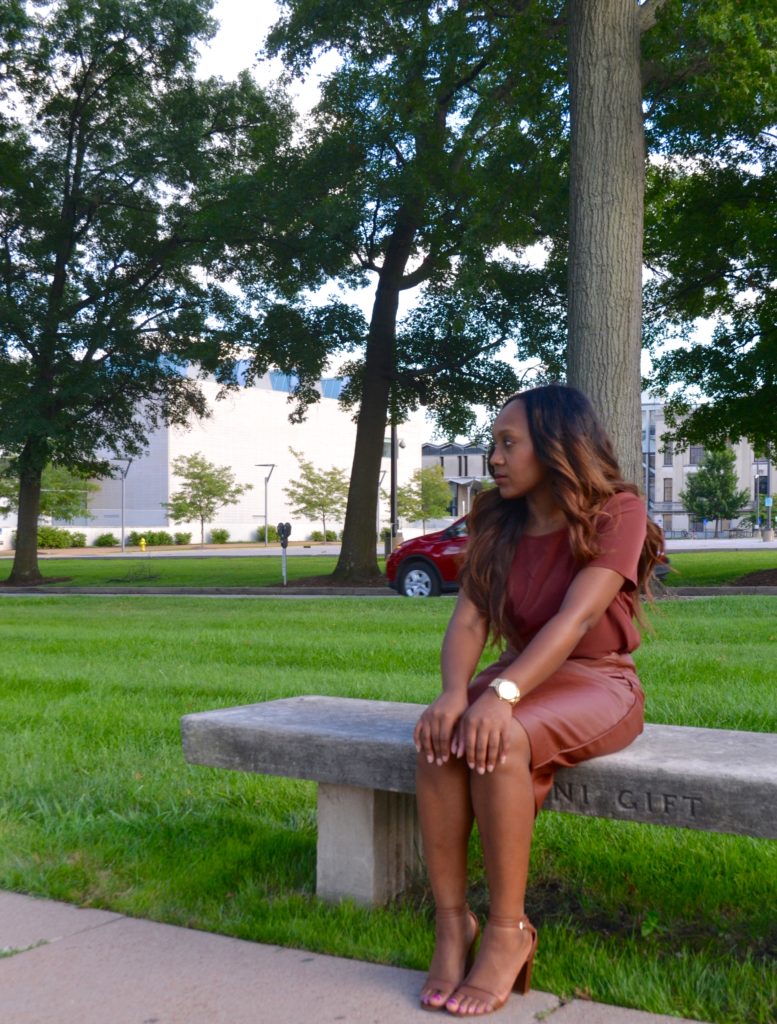 So, here's a little secret about this outfit. Everything I'm wearing is a different shade of brown. Actually, my blouse is little more of a reddish-rust color, but it pairs beautifully with this brown skirt. The trick to making this whole monochromatic thing work is to look for shades that are really close to one another or that compliment one another. Sometimes it can be hard to match shades perfectly.
Honestly, the cool thing about wearing a monochromatic outfit is that there are no rules. You literally choose one color and run with it. (Sidetone: I personally recommend choosing colors that compliment your skin-tone).
There isn't much else I can say about outfit. I would like to challenge you guys though. The next time you go into your closet I dare you to try choosing and wearing a monochromatic outfit. All black and all white do not count by the way.
Until next time, enjoy the photos below and comment some of your favorite fashion trends to follow or ones you would like to try.