Half of the year has come and gone; too fast as usual. I've decided to take the time to reflect on the last six months and truly decipher what's working for me, what's not working, what needs to change and what I can do to make the next six months go as smooth as possible.
I want to encourage you all to also take a moment to reflect on your year thus far. Write down what you're thinking and how you're feeling. As, I'll discuss momentarily, writing has helped me tremendously in the last couple of months. It's truly beneficial.
So, where do I begin?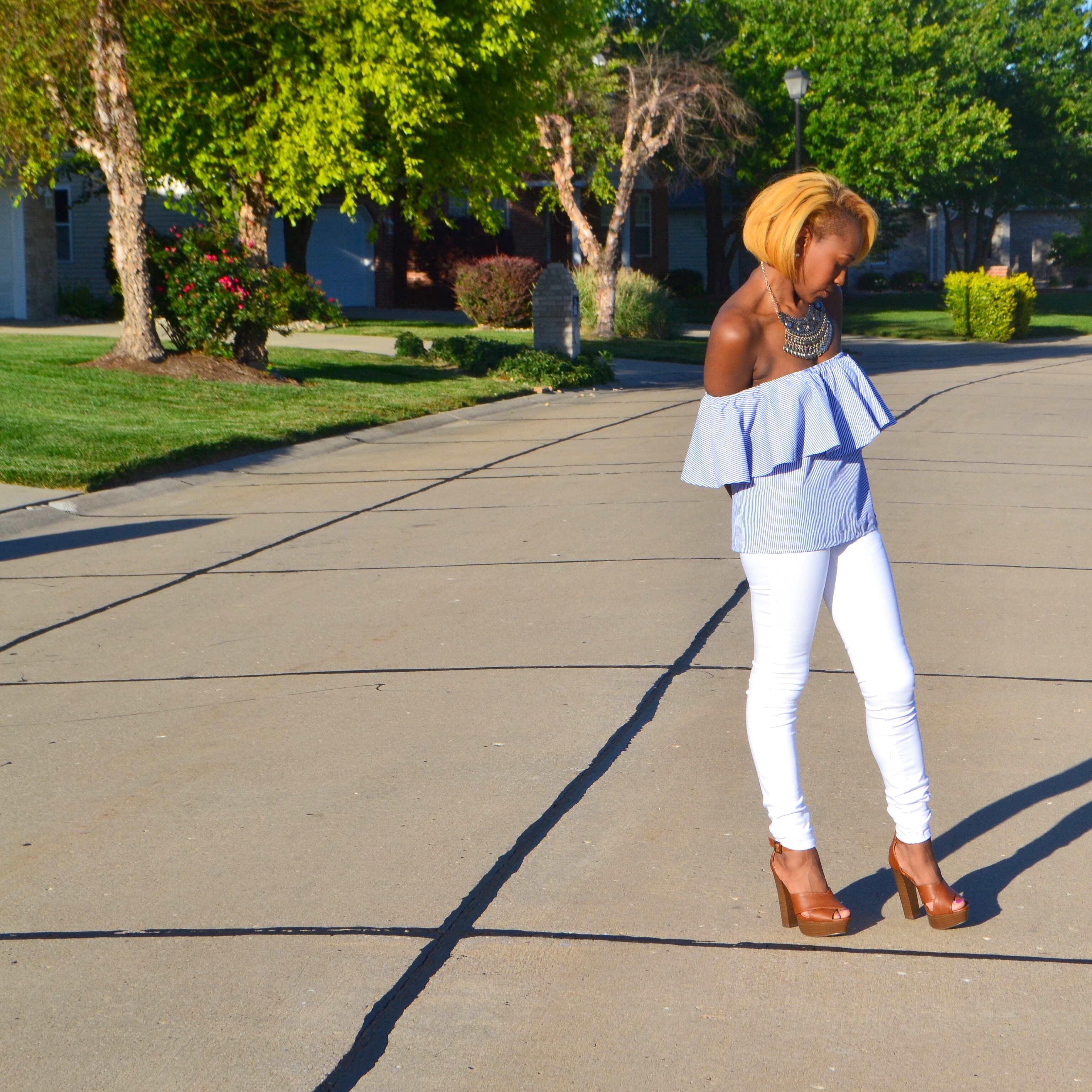 First and foremost, I dyed my hair blonde and I love it! Lol
Well right at the end of 2016 I acquired a new job. I wont (and kinda can't) speak on that much, but let's just say "It's different." During the last six months at my job, I will say that I met a ton of really great people and even met people that I would consider to be lifelong friends. Working in the type of environment that I do definitely includes seeing a lot of the same faces frequently. Those frequent faces eventually grew into friends and folks that I will remember for a lifetime.
That's all I have for work…Moving on to my personal life. Ironically, I feel like I don't have to go into detail very much here. If you follow me on social media then I'm sure it was evident to you that I was going through something for a large portion of the year thus far. Let's just say, things have definitely been up and down within my personal life.
Then around May, it definitely took a turn for the worse. LOL. I'm laughing because I still don't know how to feel about it and I laugh when I'm uncomfortable. I'll just wrap this up by saying that the situation was completely unexpected and not intentional for either of us. We fell for each other quite hard and quickly and took each other on quite the whirlwind. However, regardless of the hell we put each other through we'll forever be close friends. That's inevitable.
So, going into the year I definitely had tons of goals, many of which dealt with my blog. I had plans of really developing it and growing my followers on all social media platforms. I had plans and those plans went right out the window. Work and "work" did not work for me. I could not and still am struggling to find balance. I don't have much else to say about that besides that I hope I figure it out SOON!
Moving on to health and wellness… This may have been the scariest year of health for me. I'll start by saying that between the end February and April I lost nearly 20 lbs. Crazy right!? It was not intentional at all! Although I was ecstatic to have a flat stomach, I lost every single good pound I had acquired. I lost the little bit of booty and thighs that I had and was just as pencil thin as I was in high school.
If you asked my mother, she would tell you that I looked sick. I literally went from a size 4 back down to a zero. The only plus to this is that I look pretty darn good in a bikini now LOL. So, to combat that issue I am now in the gym four times a week with a trainer trying gain healthy weight. Pray for me y'all. Squats ain't no joke! Oh, and if you're wondering how I lost the weight, that would be a unhealthy combination of stress and going very long periods of time without eating. I do not recommend!
Also, during this time I found out that I had possible cancerous cells on my cervix. I had a procedure done to remove them. So, hopefully they stay away. I'll know if everything's okay in three more days. Ladies, make sure you get your lady parts checked regularly!
Lastly, I moved out of my apartment and back into my mother's house. Pray for me again on this one! It's just temporary, but also another one of those things that I didn't expect to happen this year. I just didn't have an ample amount of time to truly look for a place that I love. So, she gave me 60 days… and I've already used 30 of them! I have plans though; just wait on it!
Well folks, I think I've covered the large majority of my year thus far. Nothing too exciting… But, I guarantee if I went into detail about a couple of the things mentioned above you all would be quite entertained. Let me know if you guys want me tell y'all some in-depth stories about my year.
Overall, I will admit I haven't accomplished very many of my goals thus far.  I've had a ton of distractions and hit quite a few roadblocks. However, I can confidently say that I've identified all of my issues and know exactly what needs to be done to get my life in line.
Since I've added this "storytime" tab to my menu I might as well share some juicy stories with you all. Comment below and share some of your highlights of your first six months of 2017.
Until next time…