For a very long time I considered the way I dressed to be very boring. It never changed; always neutral and always matched perfectly. I partly blame this on my mother who wouldn't dare leave the house if her black pants were a different shade of black than the shirt she was wearing. I'm pretty sure she almost passed out he first time she saw me leave the house in something that didn't match exactly.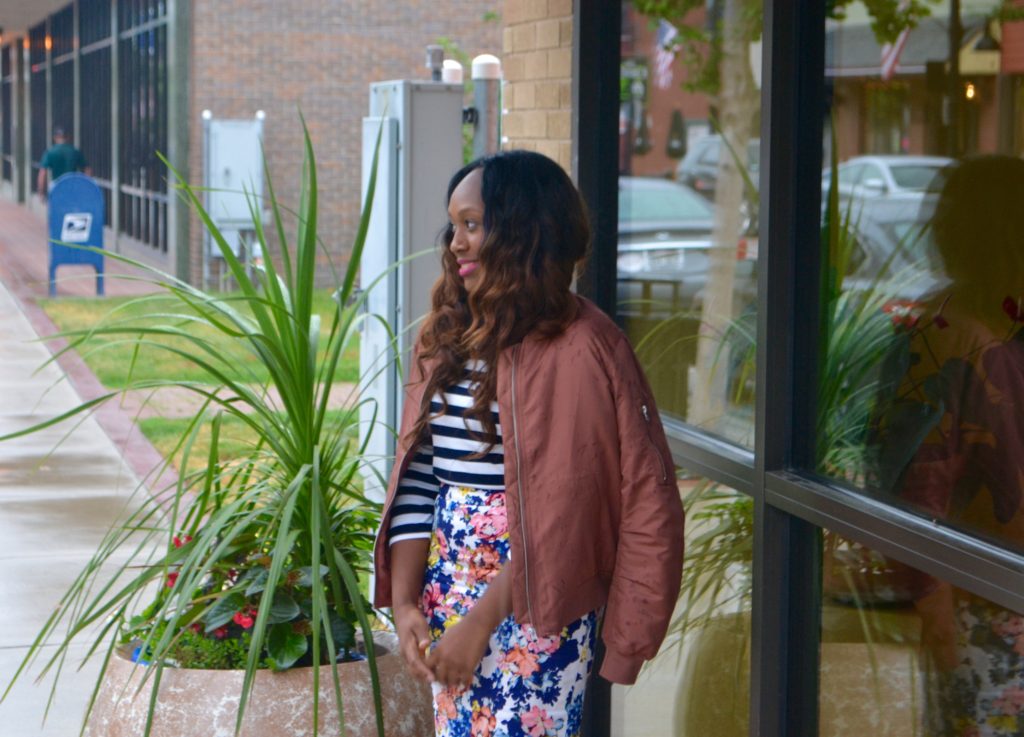 I always wanted to stand out, but not too much. I made sure I always wore something cute, but always kept it safe. Well, not anymore. I believe that when it comes to your wardrobe you should take risks. Don't be afraid to stand out and try something different. Pair different colors and patterns to your liking. Experiment!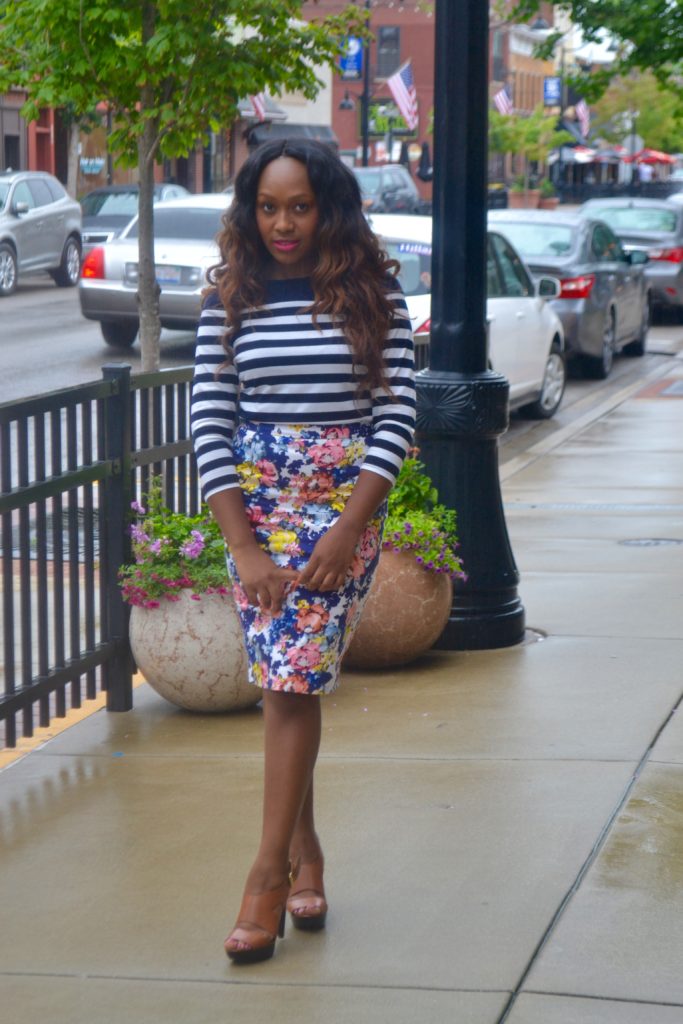 One thing that I have been experimenting with lately is mixing patterns; specifically floral and stripes. Now, don't get me wrong. Initially, I thought the idea was quite weird and crazy looking. But, I took my own advice and tried something new. I didn't exactly know what I was doing or what would look good. So, is you're like me and need an example to go off of, I recommend you visit the good 'ole Google search engine. I literally typed in "floral and stripes" and thousands of images appeared.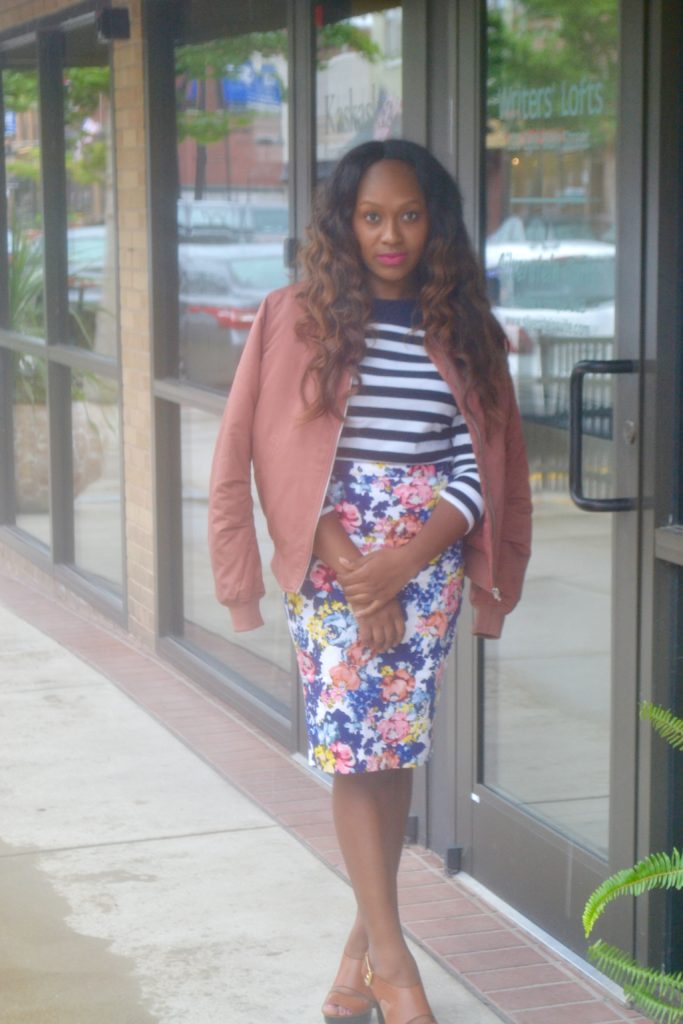 Since that day I have been in love with the idea of mixing these two patterns. Now, I will say I personally think that blue (navy)/white or black/white stripes look best with florals. I wouldn't recommend another color stripes, BUT IF YOU'RE FEELING BOLD go for it! I haven't tried any other patterns, but now that I've mastered this one I think I'll move on to something new! Have you all seen any patterns that look great together? Share in the comments if you have any ideas for what I should try next!