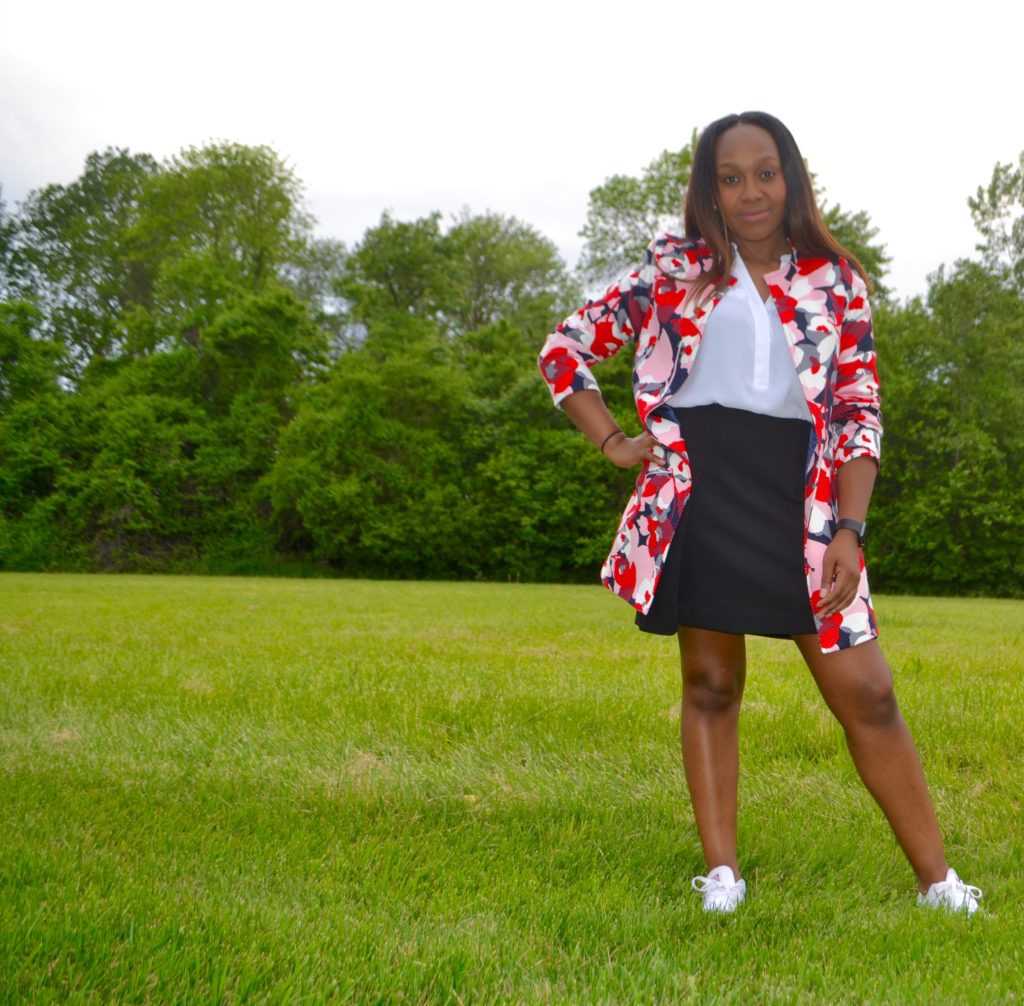 Sometimes fashion is really ugly and kinda cute at the same time and sometimes I buy clothes that are really ugly and cute at the same time. Ok, there was just ONE particular time I bought something that was pretty hideous, yet strangely adorable all at once. Meet my floral jacket!
I purchased it from my job. This was one of those instances where the company bought too much of one fabric/print so they sampled it on as many items as they could. I'm talking jacket, dress, sweater, scarf and a blouse… and absolutely none of these items were selling, except the scarf! You want to know why? Probably because no one wants to be covered in big country red and pink flowers. No one except this young lady named Jance…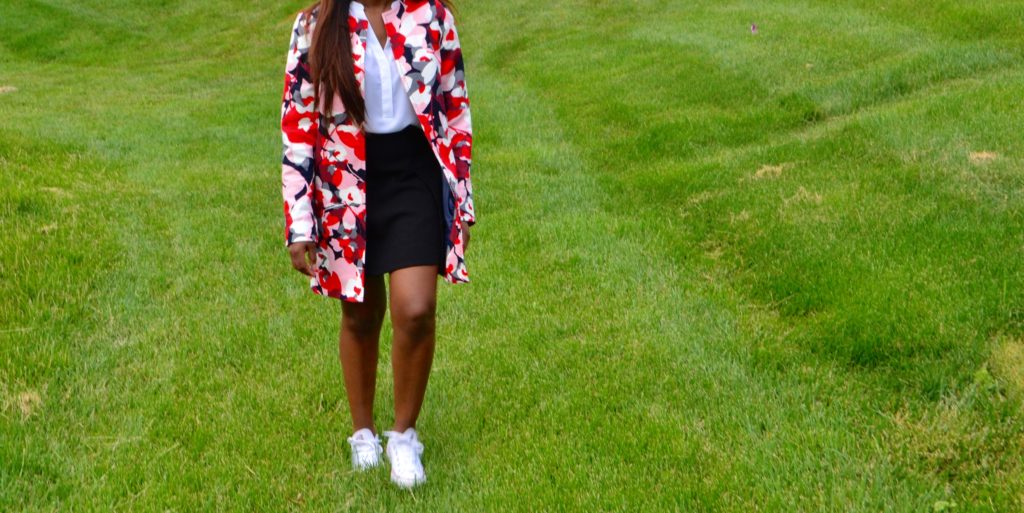 Honestly, I think this was one of those situations where I saw it so much that I convinced myself that it was cute. Let me tell you something about people who work in retail, particularly those who actually love fashion and care about their store's results. We will buy the ugliest things sometimes, pair it with something cute and where it on our busiest day just so we can convince you that you need it too! I'm not lying! And guess what! Customers fall for it. I wore that thing to work one time and we finally started to sell them!
To be completely truthful, I actually enjoy this jacket a lot. I love anything that can turn a boring, basic outfit into something fun and memorable. I'd throw that thing over jeans and t-shirt on a chilly Spring night, or over a solid navy or black dress with tights in the winter. Dress it up! Dress it down! Whatever! Whether you love it or hate it, it's sure to grab your attention.