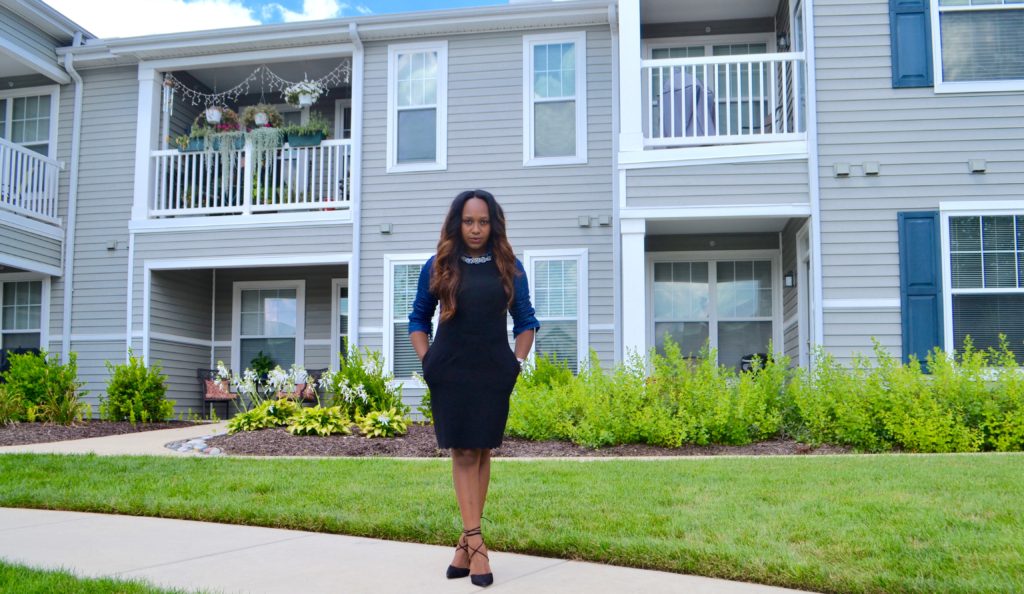 Here's my final look from my "Denim in the Workplace" series. I personally think this is the easiest look to put together. It's also very sleek.
For thid look it's important to chose a chambray blouse that is fitted and won't curl up or look bulky underneath your dress. You need it to lay flat. Also chose a dress that is not long, but not too short. A good professional length stops right at your knee or right below your knee. If half of your thigh is exposed when you sit down then your dress is not long enough for work.
A great variation of this look is to wear a pencil skirt instead of a dress. The same rules apply for the length though.
Now, I know a few of you may be thinking that a skirt or dress that long isn't really your style. But, look ladies, there comes a time in a woman's life when you have to realize that looking sexy does not mean you have to wear tight clothes or show more skin. You can still look sexy while showing your sophisticated side.
Ok, so recreating this look couldn't be any more simple…
Select a black sheath dress of your choice.
Find a dark wash denim shirt with long or 3/4 length sleeves.
Put the shirt on underneath the dress.
Select a statement necklace of your choice in any color. I personally like to wear the necklace underneath my collar.
Choose a strappy heeled sandal in your choice of color.
The end…. Photos below.