Do you own a boutique or thinking about launching one in 2019? Would you like to network and connect with like-minded women over a 3-day period in the Los Angeles Fashion District? If so, the Boutique Retreat is for you!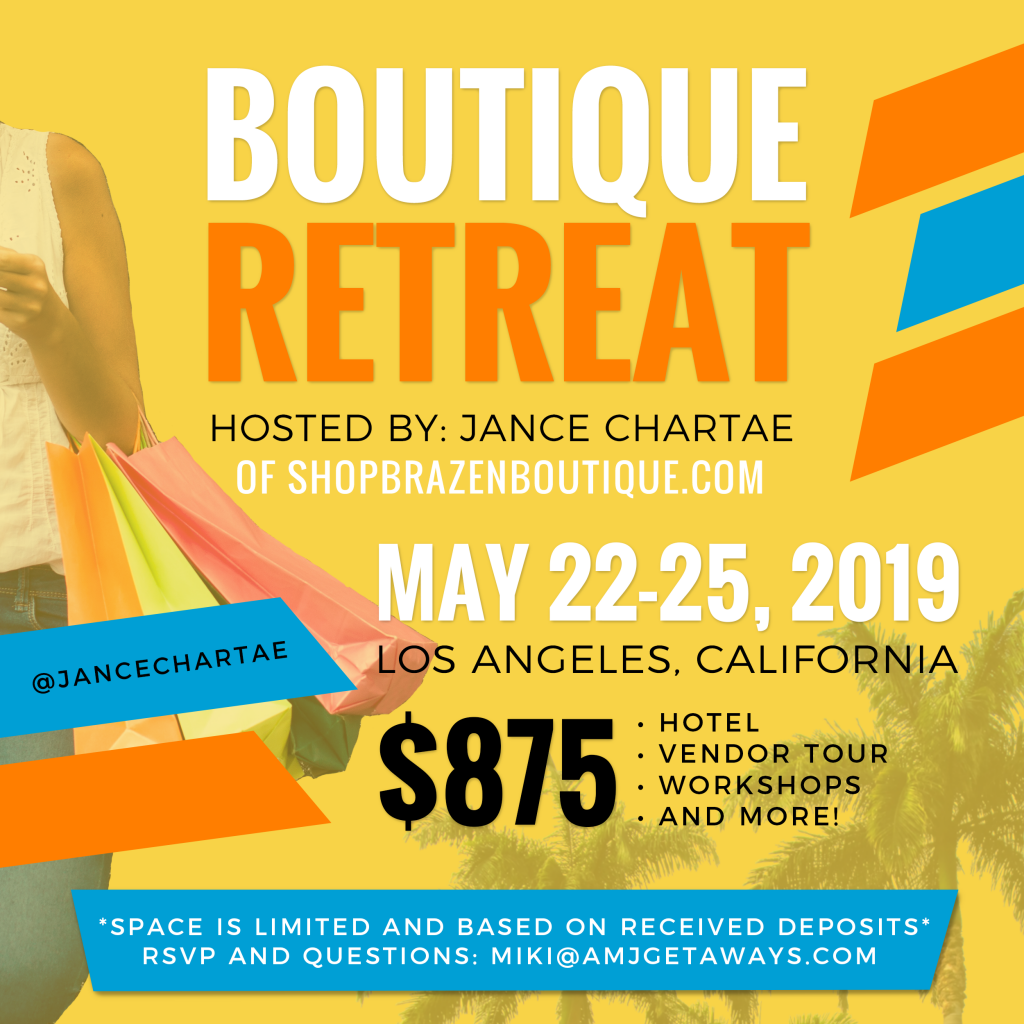 Join me and a group of over 50 women for the first annual Boutique Retreat and I am so excited to announce that the retreat will be sponsored by FashionGo.net.

FashionGo is the leading platform for wholesale fashion efficiently connecting wholesale vendors and retail buyers from around the world. FashionGo hosts a community of nearly a thousand wholesale vendors & half million buyers. Check out www.fashiongo.net for 5000 new styles uploaded daily. I am so excited to have FashionGo play a role in the retreat which will take place May 22 – May 25, 2019.
Additionally we are happy to add Bimi Fafowora of Shakara Studios as a speaker for our branding workshop. Bimi is the creative director and owner of Shakara Studios, a one-stop shop for boutique owners seeking to thrive online. Bimi has strengthened the brand images of celebrity-owned boutiques and international apparel companies alike. Shakara Studios gives small boutique owners creative tips and tools to thrive in the highly competitive, ever evolving retail industry.
As boutique owners we often lack the resources or connections needed to elevate or grow our businesses. Sometimes we just need a helping hand to help us through a particular part of our business or provide clarity and guidance.
For this reason, the Boutique Retreat was created to engage attendees through workshops, networking and hands-on shopping experience in the L.A. Fashion District.
There are four goals of this event; to inspire, educate, motivate, and educate. Check out the graphic below to learn more about the goals of this event.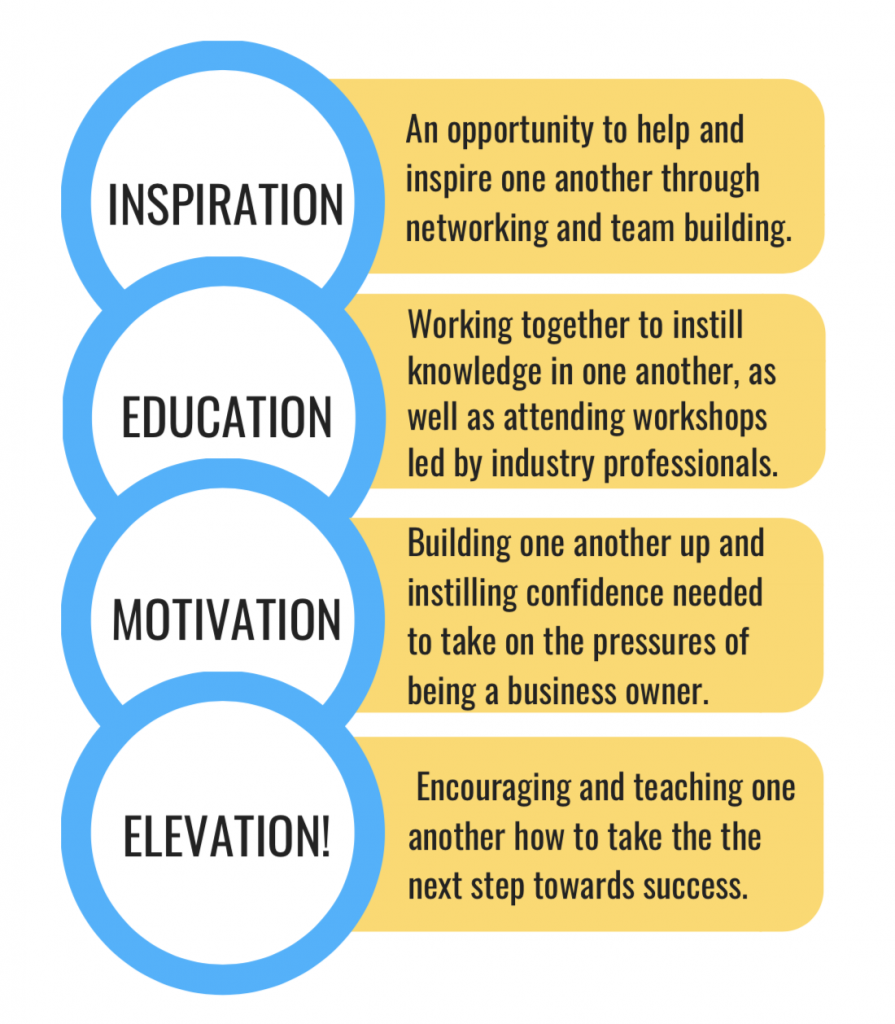 Below you will find more information about the cost of the trip.
Ready to pay your $100 deposit to secure your spot for the retreat? If so, send an email to our lovely travel agent Miki, miki@amjgetaways.com. She will take care of all of your payment information and booking!
Interested in sponsoring the Boutique Retreat? Click here.