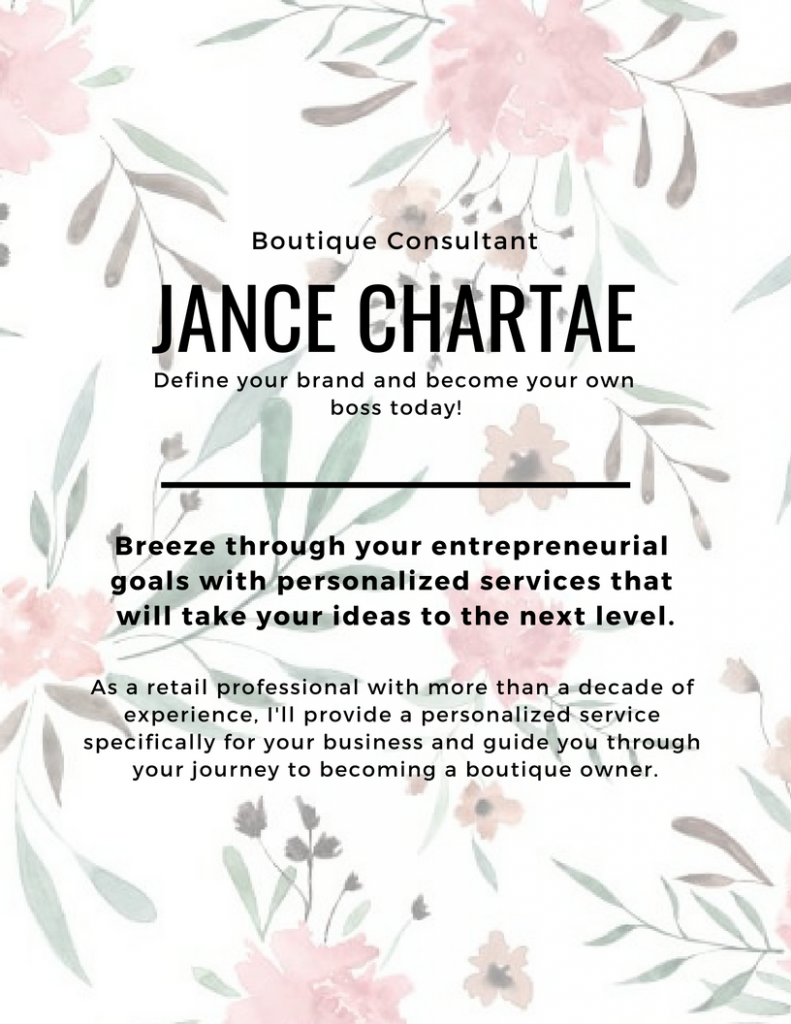 HELLO! I'm So Happy You're Here.
Hi there! I'm Jance; writer, thinker, fashionista and woman on a mission to live a happy and fulfilling life while helping others do the same. I'm also a 28-year-old retail professional who has reached her breaking point!
I've worked in retail for over a decade and have held positions ranging from sales consultant, visual merchandising manager, sales manager, and stylist and store manager. To put it simply, I've spent the last 12 years helping women (and men on occasion) put together outfits, cleaning fitting rooms and folding merchandise… all while helping large corporations make more money.
I've worked for a variety of well-known retailers including Michael Kors, DKNY and Saks Fifth Avenue. Eventually I branched off into the small business world. I helped an already successful thrift store (Revive Thrift Shop) become an amazing shopping destination for St. Louis residents. We eventually changed our name to Revive Thrift + Boutique and offered a dual shopping experience that offered both new and used merchandise in an elevated shopping space.
In this position I was interested to the world of wholesale buying. I took various trips to the L.A. Fashion District and also attended fashion trade shows. I was able to build relationships with a ton of vendors and ultimately increase our shop's clothing sales by more than 60%.
Fast forward to present day, I am now offering consulting services to other women (and men) who want to open boutiques of their own (and you can book a consultation below). After doing much of my own research I realized that their weren't very many resources or people willing to help prospective boutique owners open their own businesses. So, I took it upon myself to start sharing all of the knowledge that I had grown to possess in my own fashion career. Now, here we are! Join me on my own entrepreneurial journey and allow me to help you on yours! Book your consultation today!